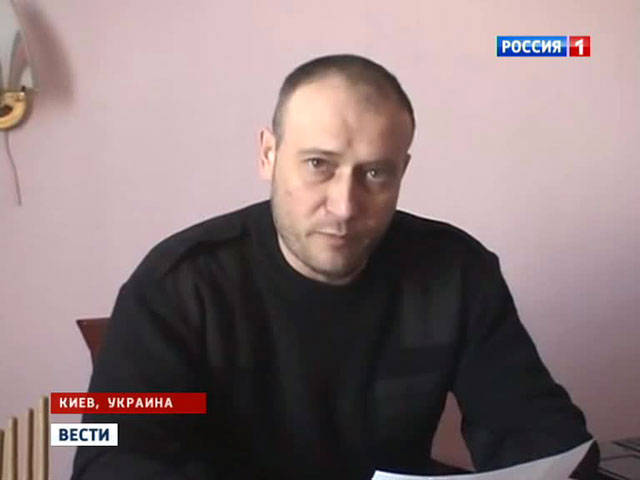 The Right Sector did not send its activists to Russia. This was stated by the leader of this radical Ukrainian union Dmitry Yarosh at a press conference in Kiev.
"At the moment, our activists did not report to me that one of our guys was detained in Russia," Interfax quotes Yarosh. "Therefore, I cannot objectively comment at the moment. We'll find out. But I emphasize again: Right Sector did not send representatives to Russia. "
In turn, First Deputy Prime Minister of Ukraine Vitaly Yarema told reporters that Kiev did not receive official information about the detention of 25 Ukrainians in Russia on suspicion of preparing sabotage. The "Right Sector" called this information "propaganda against the party and independent Ukraine."
25 citizens of Ukraine, including three activists of the Right Sector, were detained in Russia on suspicion of preparing sabotage on its territory. According to NTV, all the detainees confirmed that they received instructions from representatives of the Security Service of Ukraine about photographing places of deployment and movements of military equipment, armed forces of the Russian Federation in border regions, and establishing contacts with Russian radical structures.