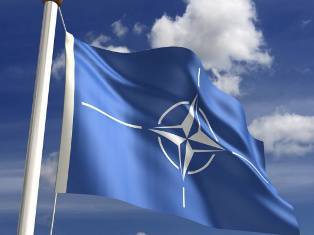 The North Atlantic Alliance accepted Tallinn's proposal to use the Estonian air base to house additional NATO airplanes, said Estonian Prime Minister Taavi Rõivas at a joint press conference with Alliance Secretary General Anders Fogh Rasmussen on Thursday.
"Estonia offered its base in маmari as the second point of basing for NATO air patrols, and we are pleased that this proposal was accepted yesterday by the Allies," said Rõivas, quoted by RIA "
News
».
On Tuesday, Estonian Foreign Minister Urmas Paet said that additional NATO aircraft to patrol the Baltic countries could be deployed at the Estonian air base.
Paet welcomed the increase in the number of aircraft participating in the mission to protect the airspace of the Baltic States and proposed an air base at Ämari near Tallinn as an additional air force base.
Due to the political crisis in Ukraine, NATO strengthened its air defense mission in the Baltic States.
In addition to the four US Air Force F-15C fighter jets, in the order of rotation of the watch now carrying the air base in Lithuania, six additional F-15C fighter jets were sent there, as well as two KC-135 tanker aircraft, in addition to their readiness to send their aircraft to strengthen the mission reported the United Kingdom, Denmark, Portugal, France and Germany.
At the air base in Ämari, where the MiG-23 fighters were based in Soviet times, a large-scale reconstruction was completed in 2012, during which the runway, taxiways, braking system for airplanes, and navigation systems were installed and built administrative buildings.
The Baltic countries do not have aircraft suitable for air patrols; therefore, since April 2004 - after their entry into NATO - the airspace of the North Atlantic Alliance countries, which are based in Lithuania at Zokniai airfield five kilometers from Shaulyai, are engaged in rotation.
A statement after the first day of the NATO ministerial meeting in Brussels said that the member countries of the alliance agreed to urgently develop measures to strengthen the military contingent.
In addition, NATO announced the suspension of military and civilian practical cooperation with Russia because of the crisis in Ukraine.
On Sunday, the Secretary General of the North Atlantic Alliance, Anders Fogh Rasmussen, speaking about the prospects of entry into NATO of a number of countries, stressed that the process of expanding the organization to the east will continue and the alliance will strengthen its partnership with Ukraine.