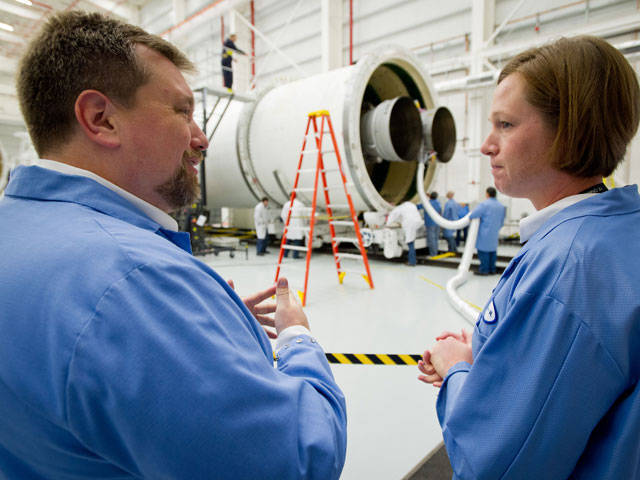 State Department spokeswoman Marie Harf said that the State Department did not give any orders to NASA and other agencies to break with Roscosmos and stop cooperation with Russia. Information about what the State Department ordered NASA to curtail space projects with Russia, Ms. Harf called erroneous. "As much as I would not like to give orders to NASA, we are not doing this," she noted, not without irony.
3 April, the United States announced that NASA was breaking off cooperation with Roscosmos, with the exception of the ISS project. The Office clarified that the decision was made in connection with the policy of Russia towards Ukraine.
In addition, in a statement by NASA, it was noted that the department seeks to get rid of "dependence on Russia" as soon as possible and create its own manned ship. Experts believe that the ship, with funding, can be created by 2017 year. However, if the US Congress does not allocate the funds necessary for the construction, the United States will continue to pay millions of dollars to Russia, the agency warned. Thus, NASA is trying to use tensions in relations between the United States and Russia to solve their own financial problems, ITAR-TASS said.