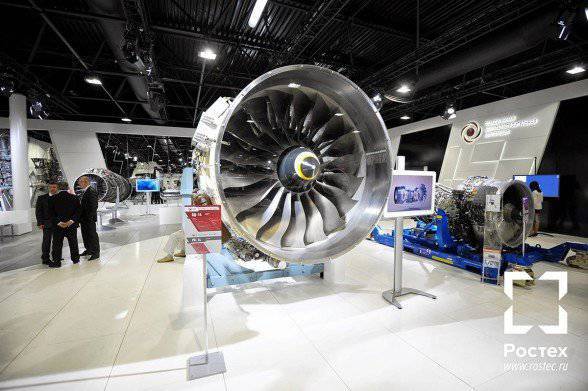 Alexander Korshunov, Director of Marketing, Sales and International Industrial Cooperation of the United Engine-Building Corporation, spoke about the integration of production, the import substitution program and the training of young professionals on Echo-Moscow radio.
ON THE CRISIS OF 80-90-X YEARS AND CREATION OF JDC
The time was not easy, and the decision taken by the country's leadership to create the United Engine-Building Corporation six years ago, to consolidate the engine-building assets within the Oboronprom, and Rostec, in fact, was wise and the only right one at that time.
In private hands there were large packages of key enterprises, both design and manufacturing, and such consolidation allowed us to make a breakthrough from the non-existence that happened in the 90s.
Of course, there is a certain age gap. It was unfashionable, unpopular to go to technical universities, it was popular to become a manager, a lawyer, someone else — I don't want to offend anyone, but nonetheless. So now, probably, there is a gap between 50-60-year-olds and the generation of thirty.
Naturally, there was, perhaps, some kind of technological gap, but due to the program adopted by the government, Rostec and Oboronprom are supported, it is catching up noticeably.
Because now we have a park in the field of engineering, which allows us to produce absolutely any nodes. There is nothing that we can not produce.
We participate in exchange programs, visits to enterprises. We looked at what is on General Electric, Rolls-Royce, Snecma - the same equipment stands there. That is, we also pour monocrystalline vanes, make discs. Those scientific developments that we have allow us to keep afloat seriously enough and control a certain part of the market.
If it is integrally - maybe this is not a big figure, but we are uniting many enterprises - now 12 enterprises are integrated into the UEC, which are scattered throughout Russia, and in principle, the UEC now controls about 2,5% of world engine-building products.
Of course, there is a slight bias towards engines for combat
aviation
but it was traditional. But now, due to the fact that there is state support for the development of civil aviation, this situation will be balanced, this roll towards commercial engines is significant, and the programs that we are running will allow this gap and roll towards the civilian component.
PROGRAM OF REPLACEMENT IMPORT
It is no secret that Ukrainian Motor Sich was the supplier of engines for Russian helicopter platforms, helicopters of the MI-8 series, Mi-17, Mi-171, combat helicopters. And the equipment from Motor Sich came to the plant in St. Petersburg, and to some extent we were dependent on these supplies.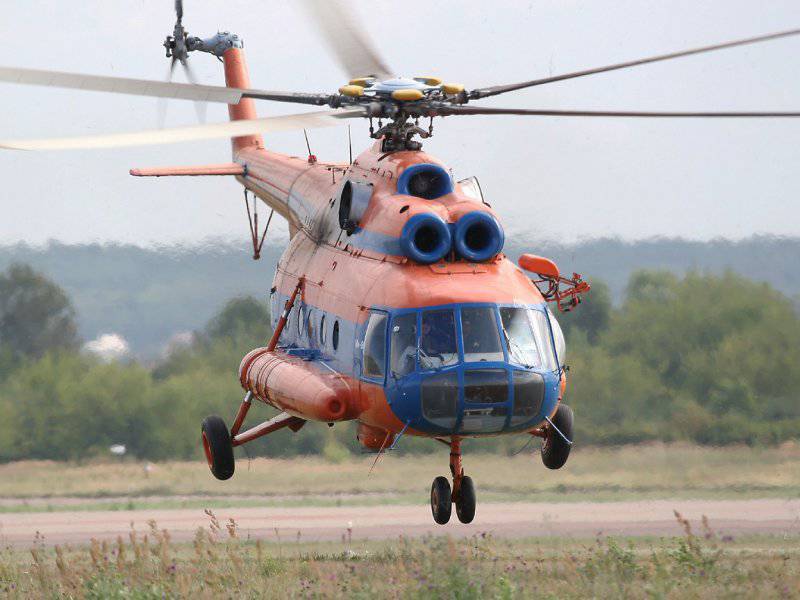 In the current situation, the country's leadership, the Ministry of Industry, played a proactive role: some time ago, an import substitution program was introduced and adopted. In the suburbs of St. Petersburg, a Design and Production Complex was built, which literally from last year began a full production cycle of all components and components replacing the line of components purchased from Motor Siche. Last year, the first 10 engines were assembled there, this year the 50 was fully assembled, and by 2016 the government's task is to fully localize this production and assemble the XXUMX BX350 series engines at facilities in St. Petersburg.
Therefore, I believe that the situation is in our favor.
ON TECHNICAL SUPPORT PRODUCTS
Developed support for the life cycle of products. The united corporation switched to the divisional principle of construction, that is, starting from 2012, a division of combat aircraft engines, commercial aviation, a helicopter division and an energy division was formed.
Now we have, taking into account the fact that the UEC transferred aircraft repair plants, which were in Russia under the Ministry of Defense, the after-sales service for the entire product life cycle is formed.
Actually, it existed in the line of enterprises before, but now such a service is being formed centrally within the UEC. It is clear that without ensuring the full life cycle, it is impossible to talk about airworthiness and combat effectiveness.
With regard to commercial aviation, I think that the Western partners are "licking", looking at the possibilities for the development, introduction and mastering of advanced technologies that the government has provided us. Because with such vigor and in such a volume, state support, we can eliminate this gap in a short time. This is exactly what they envy, on 100%.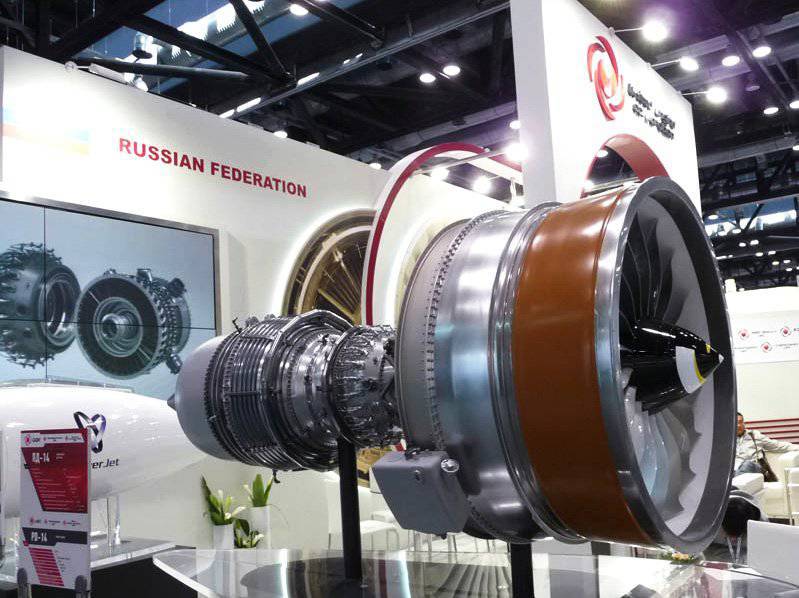 ABOUT OWN PRODUCTION
Having such a big enough
historical
experience in engine production, up to fifth-generation engines, our design base, design forces can and can produce absolutely any engine, both for commercial and for military use.
But if we consider an example of our technological capabilities, we cannot, of course, not say a key project - PD-14-18. This is a commercial application engine, designed specifically for the MC-21 platforms, or, as it is now called, the Yak-242, that is, it is an engine of the 14-18 thrust family of tons. The engine used the latest engine technology of the fifth generation. These are such serious things as a hollow titanium blade, which in the world, perhaps, only two companies can do. Active use of composite materials, including the use of composite materials for the production of motorcycle gondolas. The full cycle of all technologies that exist only in the world is applied on this engine.
As for our technological equipment, I believe that we are absolutely at the level and can compete.
Within the framework of the Oboronprom, another holding is being formed, the task of which will be the revival of the Russian machine tool industry. And this, of course, is a big prospect for us - to get independence and to move away from dependence.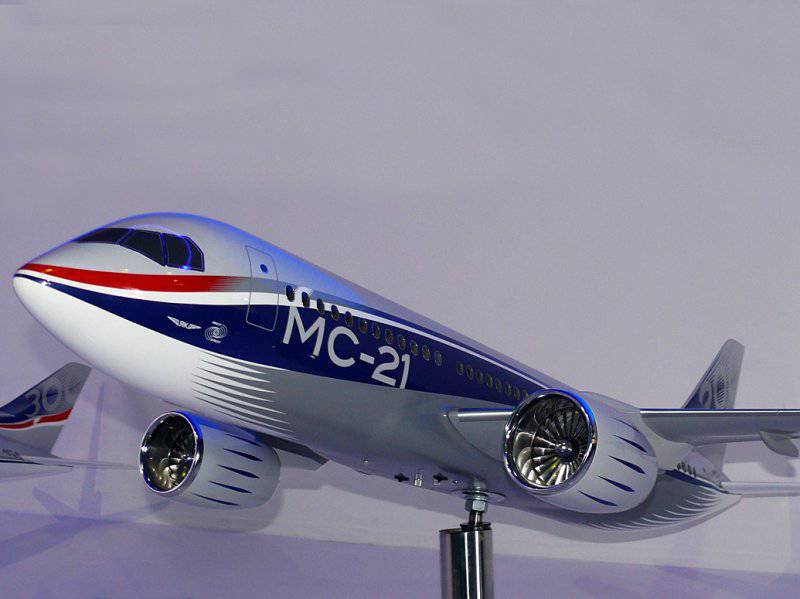 ABOUT NEAREST PURPOSES AND POSSIBLE BREAKTHROUGH
The breakthrough is already underway. We have launched a broad program of creating competence centers, these are centers where a key design, engineering, and technological potential is being formed. In Ufa, a center for aluminum and titanium casting is being formed, which allows us to make all the engine components, oil system components, and drive unit boxes.
We made a blade manufacturing plant in Narofominsk - it is the center of expertise for the production of blades. A project is currently being prepared for the establishment of a "normals" production center - special aviation bolts and nuts.
On the basis of Saturn, in Rybinka, a center of competence for the production of a special tool has been established.
The creation of a center of competence for large casting on the basis of the Kuznetsov plant is being prepared.
These competence centers make it possible to concentrate financial resources, engineering, and intellectual resources.
ON TRAINING OF PERSONNEL FOR ENTERPRISES
According to the regional principle of building a corporation, we look at where our enterprises are located. These are two enterprises in Ufa, respectively, in Ufa there is Ufa State Aviation Technological University, - specialists are trained and supported there. Students from the third year know where they will come to work and what they will do. That is, these are people who are now in great demand and adapted to modern technologies, they are grown on them.
Similar university in Perm. In Samara - there is the famous Samara Aerospace University. If we take the Moscow site, we have the Chernyshev plant in Moscow and the Salyut plant in Moscow, respectively, these are MATI, MAI, MVTU. In this regard, there are no problems with specialists, in fact.
OJSC "UNIFIED MOTOR-DEVELOPMENT CORPORATION" is a member of Rostec, it unites more than 85% of the leading enterprises specializing in the development, mass production and service maintenance of gas turbine equipment, as well as key enterprises - collectors of the industry. One of the priorities of the UEC is the implementation of comprehensive programs for the development of enterprises in the industry with the introduction of new technologies that meet international standards.