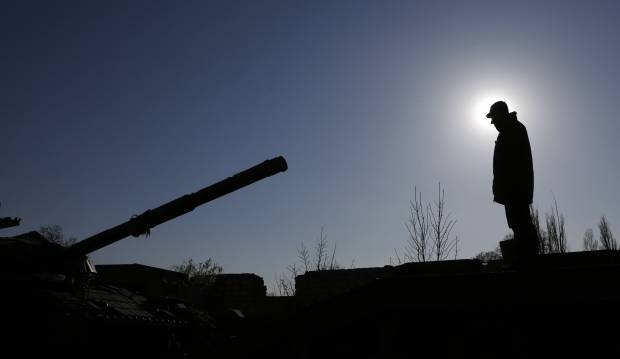 NATO countries are now speculating on the possible provision of military-technical assistance to Ukraine. The relevant request from the Ukrainian colleagues entered Brussels, where the headquarters of the alliance is located. NATO chiefs are now in deep thought about how to get out of this situation, while maintaining their dignity, supposedly they have the rest.
Once in Washington, Barack Obama promised Yatsenyuk help in the form of dry rations of the Ukrainian army, Brussels can also follow the same scenario: to offer, for example, cream for soldiers' boots or
mattress cover
for the soldier's bed.
But Ukraine is not going to be content with American dry rations. Specific requests from the Ukrainian authorities were sent to NATO headquarters. Acting Minister of Foreign Affairs Deshchitsa. In addition to requests for material assistance, this list also contains requests to help NATO in the military-technical component. The Ukrainian diplomat did not tell the press what exactly is included in the list for this component, but it can be assumed that we are talking about uniforms for the Ukrainian army, as well as military equipment, which Ukraine wants to receive in the first place.
Recent events in Ukraine have demonstrated that the modern Ukrainian army is in a deplorable state. And the main reason for this condition is that for a long time Kiev simply did not need the army. In the capital of Ukraine, it was believed that the Ukrainian military was generally a "dying species," which means that funding for the Armed Forces could be carried out in the minimal way. What led to such an attitude to the army, it was possible to see in the past few months. If someone did not have time to see, he could go to one of the Ukrainian military units and try to look behind her fence. The military equipment behind this fence is mostly reminiscent of scrap metal, which is time to send to the smelter.
1-2 April, in addition to the meeting of the NATO leaders with representatives of Ukraine in the alliance, a meeting will be held at which NATO will think about how to continue to treat Russia. NATO Secretary General Rasmussen said that the revision of the alliance's attitude towards Russia will manifest itself in the near future.