29 March 2014, at the Sianmalaik Myanmar Naval Shipyard (Yangon; shipyard also called Thilawa), launched the third frigate of national construction. The frigate was named F 14 Sin Phyu Shin - in honor of the Burmese king Sinbyushin, who ruled in 1736-1776. Sinbyushin in 1764-1767 for a short time conquered Siam, and in the north of Burma successfully repelled Chinese invasions ..
The construction of the frigate F 14 Sin Phyu Shin, presumably, is carried out under the Chinese project and with Chinese technical assistance. The frigate is a further development of the design of the previous Frigate F 12 Kyansittha built in Sinmalaik, being also made using the Stealth technology, but it is notable for its altered architecture and weapon design. It is alleged that the F 14 Sin Phyu Shin will allegedly be armed with the Chinese HHQ-9 medium-range and long-range anti-ship missile systems and the C-602 anti-ship missile system with missiles with a range of up to 280 km. The launch of the ship of the Myanmar Navy is expected in 2015 year.
Myanmar built its first frigate F 11 Aung Zeya at the naval shipyard in Sinmalaik in 2006-2010, the ship was put into operation after lengthy trials in December 2011. In early October 2012, the second frigate F 12 Kyansittha was launched in Sinmalaik, characterized by the use of Stealth technology in the construction of elements. This frigate is currently in the testing phase and is expected to be delivered to Myanmar.
the fleet
at the end of 2014. In December 2013, the ceremony of laying the fourth frigate with tail number F 15 took place in Sinmalaik.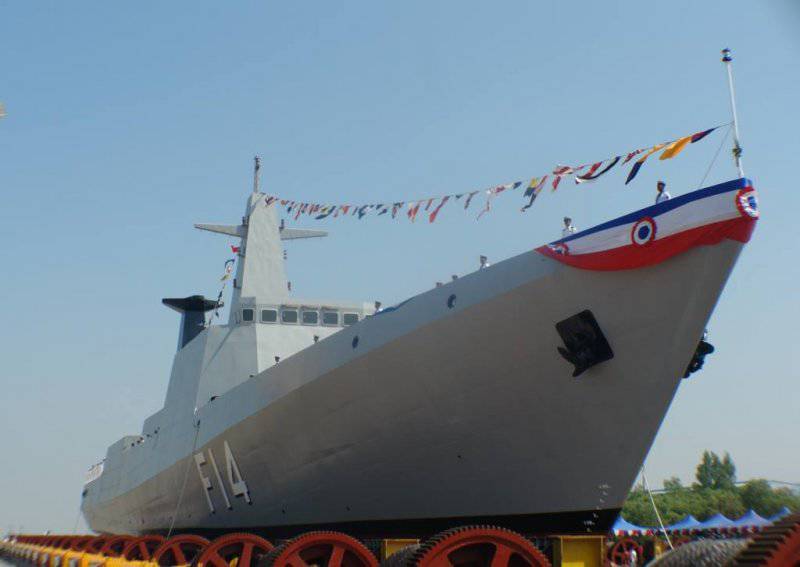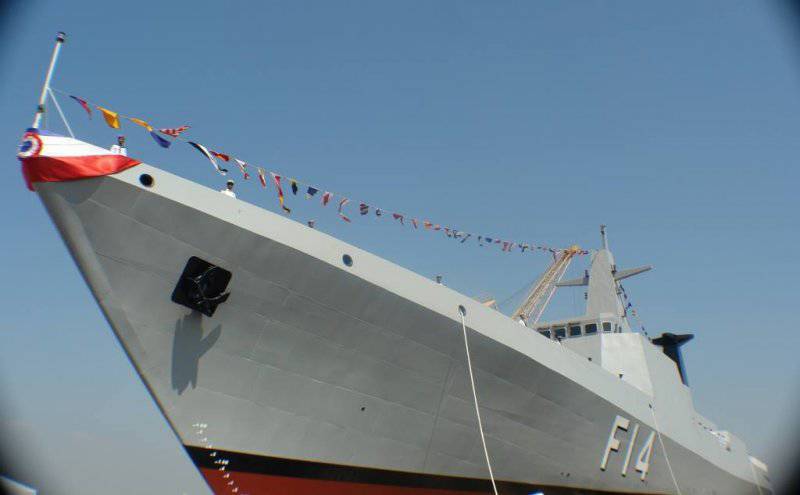 Launching a frigate F 14 Sin Phyu Shin under construction for the Myanmar Navy at a naval shipyard in Sinmalaiq. 29.03.2014 (c) defense.pk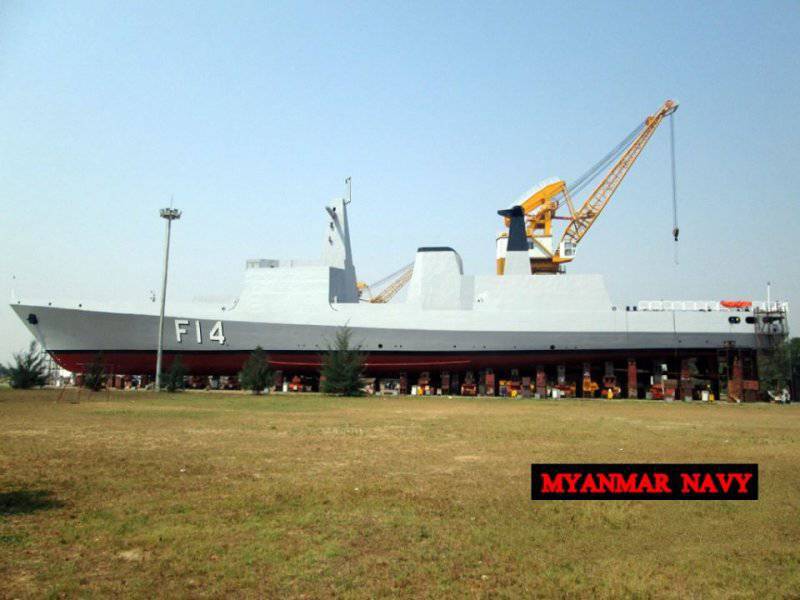 The 14 Sin Phyu Shin frigate under construction for the Myanmar Navy (left) before launching to the naval shipyard in Sinmalaik. On the right you can see the frigate F 12 Kyansittha, which is being built at the test stage. 29.03.2014 (c) defense.pk

The 14 Sin Phyu Shin frigate under construction for the Myanmar Navy after launching a naval shipyard in Sinmalaik. 29.03.2014 (c) mmmilitary.blogspot.com