China and Pakistan have indicated their intention to expand military-technical cooperation in the field of shipbuilding, thereby potentially supporting Islamabad's pending order for Chinese submarines, Jane's believes.
27 March 2014. The government of Pakistan issued a statement saying that Minister of Defense Industry Rana Tanver Hussein was in China on a weeklong visit, during which it was planned to discuss joint shipbuilding projects with the Chinese state company China State Shipbuilding Corporation (CSSC) and China Shipbuilding industry Corporation ( CSIC).
The statement said that Hussein and the Chinese shipbuilders were considering "opportunities to create joint ventures," and that the Chinese side showed "extraordinary interest in projects, and also promised to provide all possible assistance."
The statement did not contain any details on the projects under consideration. However, it is worth noting that Hussein's meetings with CSSC and CSIC representatives took place only a few weeks after Jane's published a quote from a senior Pakistani politician who said that negotiations on the procurement of submarines between Beijing and Islamabad were almost complete.
He also noted that the deal for the supply of submarines should be completed before the end of 2014. The contract presumably includes the supply of six diesel submarines Type 041 ("Yuan"), built at the Wuhan and Jiangnan shipyards (subsidiaries of CSIC and CSSC, respectively).
Both Chinese shipbuilders in the last decade have already participated in joint projects with the Pakistani state company Karachi Shipyard and Engineering Works (KSEW), in particular, supporting the licensed assembly of F-22P class frigates, developed on the basis of Chinese frigates Type 053H3, as well as Azamat class MRK, which is a modification of the Chinese MRK Type 037 / 2.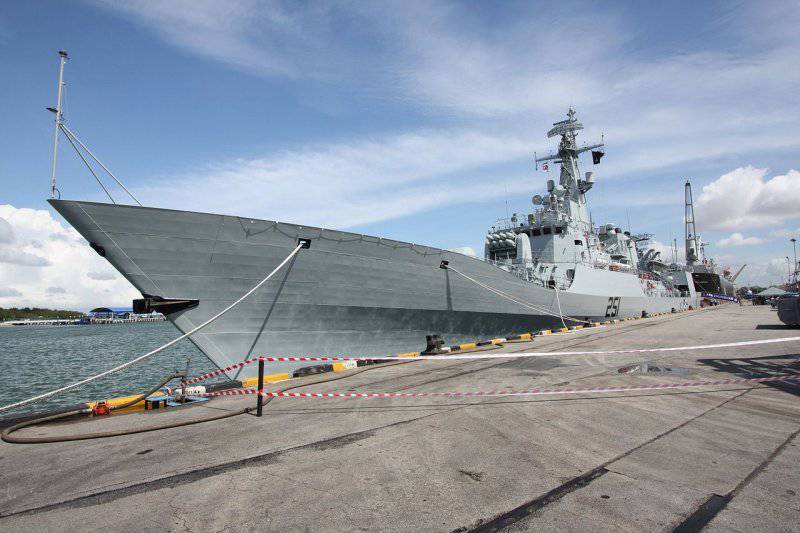 Mak Hon Keong | wikipedia.org
Given the capabilities of KSEW, a similar cooperation program will almost certainly support the expected program for the construction of a diesel-electric submarine diesel engine. Together with the main contractor (DCNS), KSEW carried out the licensed assembly of the submarine of the Agosta 90B project - the last of the three submarines ordered by Pakistan in 2008.