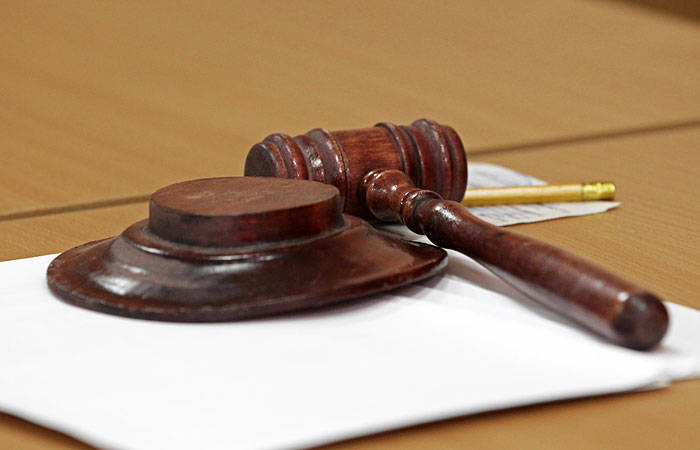 The Tagansky District Court sentenced the figurant of the Oboronservis case to Dinara Bilyalov to four years in prison and a fine of 800 thousand rubles, spokesman for TFR Vladimir Markin told Interfax.
Earlier it was reported that the Tagansky Court of Moscow will hold hearings in the case of Bilalova behind closed doors. The accused pleaded guilty and made a deal with the investigation, her case was considered in a special order.
A special procedure is appointed if the accused fully admits his guilt and goes to cooperate with the investigation. Judicial investigation takes place without examination of evidence and interrogation of witnesses.
Bilyalova was taken under state protection, since, according to her, the main person involved in the Oboronservis case, Evgenia Vasilyeva, put pressure on her.
In the summer of 2013, the Interior Ministry reported that police officers detained the former head of Mira, Bilyalov, who was suspected of involvement in the embezzlement of budget money through the Oboronservis holding. Later, the person involved made a deal with the investigation and was released on bail.
According to the materials of the case, she is charged under part 4 of Art. 159 of the Criminal Code of the RF (fraud).
According to the Ministry of Internal Affairs, the organization Mira, which Bilyalova has been the head of since February 2012, was involved in a corruption scheme. According to the investigation, the money came to the account of the specified company under the guise of payment of agency services. Subsequently, they were legalized, distributed among accomplices, and also used to purchase the most liquid facilities and enterprises of the Ministry of Defense at reduced prices, the Interior Ministry reported.
The Oboronservis company gained wide popularity in 2012 after identifying multi-billion embezzlements in the Ministry of Defense. Upon initiation of the "Oboronservis case", several high-ranking officials, including Defense Minister Anatoly Serdyukov, lost their posts.