On the Ukrainian online flea markets and specialized sites, you can purchase dry rations of the American Army MRE (Meal Ready to Eat), made in 2013 year. Dates of announcements coincide in time with the date of arrival in the country of American humanitarian aid.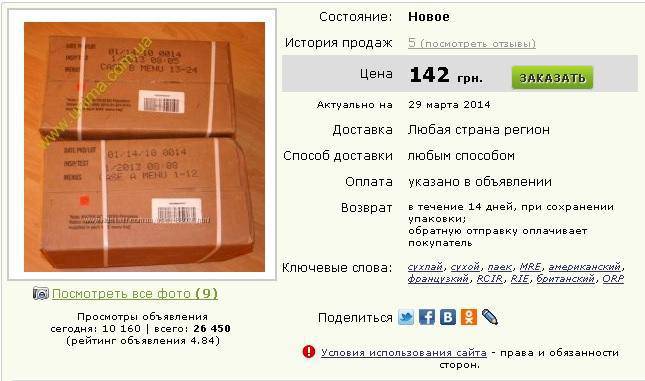 American dry rations can be easily purchased online on the most ordinary bulletin board. The last of them is dated March 29: it was on that day that a large batch of MRE arrived at the disposal of the Ukrainian armed forces, which can be bought for 9 euros.
In mid-March, the US State Department published a document of intent to transfer special individual rations to the Ukrainian military. The media reported that the last batch of American aid arrived in Ukraine on March 29. 25 thousand boxes with US MRE, that is, about 330 thousand sets, were handed over to the Ukrainian armed forces.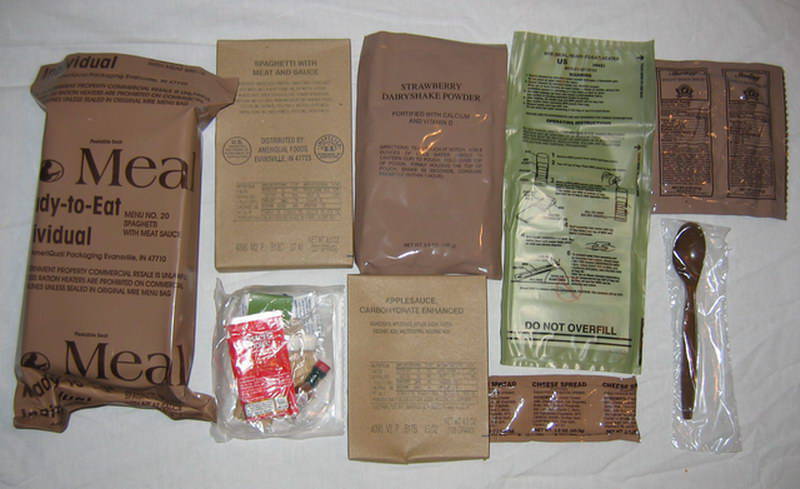 Standard US Army Luncheon
As reported on the website of the Ministry of Defense of Ukraine, the transfer of assistance from the United States was led by a representative of the Department of Defense Cooperation at the US Embassy, ​​Major Alexis Scott.