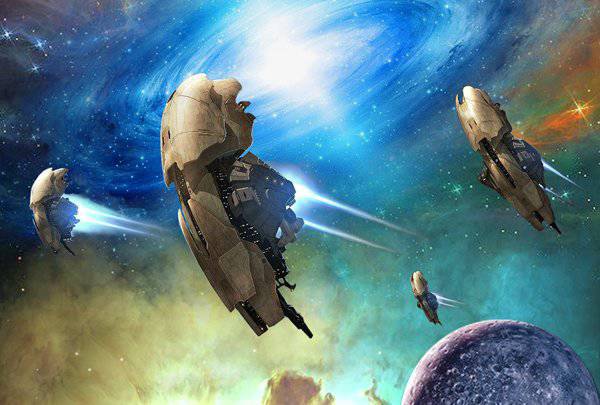 The universe is huge. An innumerable set of stars, planets, asteroids and other things from a textbook on astronomy. And even more than that, what is not written in it: UFOs, reptilians, fair elections and low prices for utility services.
But today we are not talking about the peaceful life of our brothers from distant galaxies. Let's try to find out what is in our military field. Think it's impossible? You are mistaken!
In my research, I used the latest developments, techniques and devices: 3D microscope, shaman tambourine, Atari game console, Putin's hair strand, 7,62 mm cartridge, Chebarkul meteorite fragment, laser pointer, Obama's portrait, monitor and, of course, blue electrical tape. I used a fork as a symbol of parallelism: after all, she has four parallel teeth!
Having connected all these objects (not without the help of a soldering iron, plasticine and a kind word), I received a unique device, which I called OXYM 1.0. Turned on. Works.
I am going to find a planet as similar to our Earth as possible. Therefore, I used samples from our world. I start the search ... Approximate search time - 12 years 5 months 17 days 4 h 53 m 12 s.
I do not have so much time! I'll pay a third of the mortgage by this date! From the stifling anger, I kicked the device with my foot. On the screen, the inscription "Search is complete." It worked again!
What result will i get? Maybe part of the song? Fragment of the book? Video series? A piece of thought? But only this picture appeared on the monitor. My chest grew warmer, I leaned back in a chair and smiled.