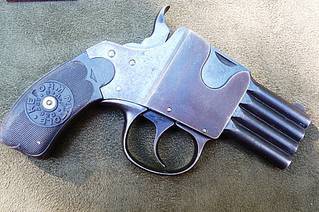 A peculiar device for an automatic pistol, known under the pseudonym Reform (4-Barrel "Reform" Brevete Pocket Pistol), appeared in the early years of the 20th century. It is very simple, small and very flat. 6,35 mm caliber for Browning cartridge. Four barrels are located one below the other and properly soldered for a more accurate fight. The trunks are inserted into the frame of the gun so that they can rise and fall in a vertical plane. Trigger double cocking; descent is protected by a trigger guard. On the upper trunk reinforced pillar and front sight. Charging the trunks, deepen them into the frame to failure; the cartridge of the upper barrel will then be against the hammer striker; When you press the trigger, a shot will occur.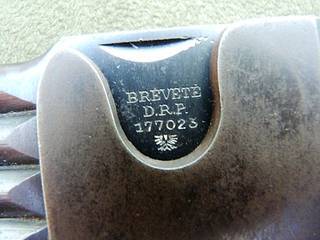 At the next cocking, the barrels go up so much that there will be a second barrel with a cartridge against the striker. Thus, it is possible to make four shots one after the other very quickly, if necessary, especially when using a self-propelled trigger mechanism. In terms of reliability, the Reform gun (4-Barrel "Reform" Brevete Pocket Pistol) is as reliable as good revolvers, having the advantage over the latter that it is very flat, flatter than automatic pistols.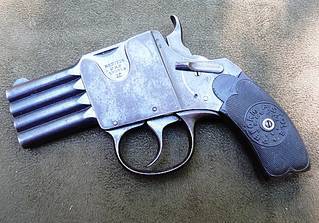 Pistol civil system Reform 1Also, the gun Reform (4-Barrel "Reform" Brevete Pocket Pistol) allows you to very quickly open fire thanks to a self-propelled trigger. The punching action of a bullet is stronger than from a revolver of the same caliber. The length of the gun 125 mm, weight 300 g. Due to the flat shape of the gun is very convenient for constant wear in your pocket. These positive qualities of the Reform pistol and its low price (30 – 35% cheaper than an automatic pistol of the same caliber) allows it to successfully compete with automatic pistols and revolvers of the corresponding caliber.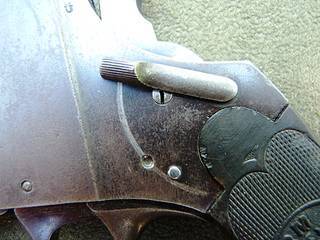 Reform Pistole pistols were made in Belgium and Germany. The Belgians drilled four channels in one piece of steel.
Such a gun is not difficult, of course, designed for a more powerful Browning caliber 7,65 mm.
In the photos - a rather rare first modification of this gun. The minimally known serial number of the second 896 modification that met one of the site's readers, most likely an early modification, produced no more than 896 pieces (I think around 500 pieces). A total of about 5000 units were manufactured, the reader did not encounter a pistol with a serial number greater than 5000, although in some sources the figure "released around 8000 units" skips. An early modification differs from a late one — by fastening the trigger guard, mounting the fuse, and the shape of the lining.
Reform (Reform Brevete Pocket Pistol) device weapons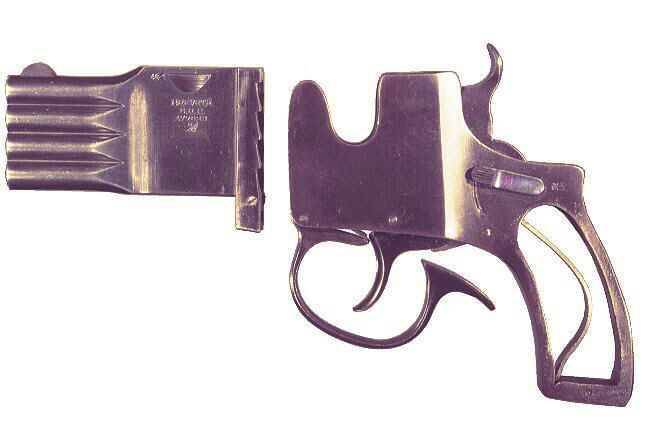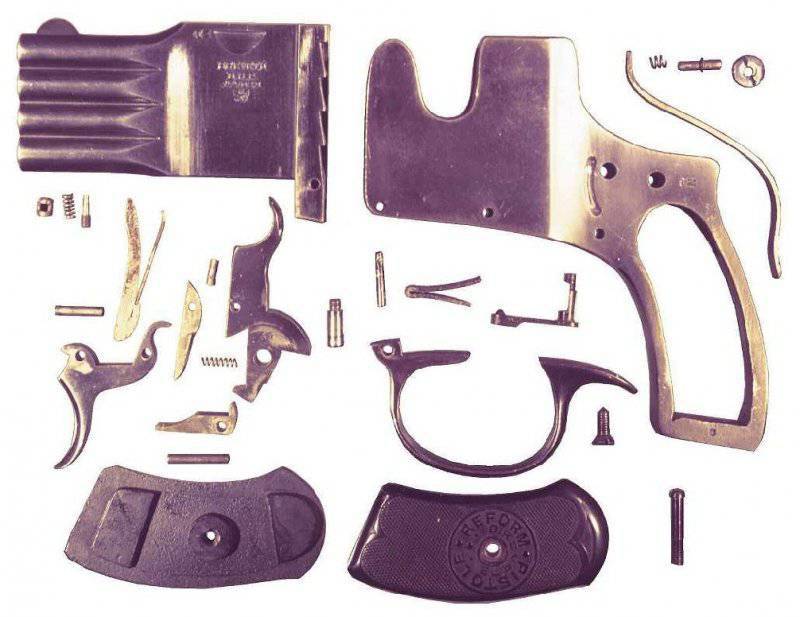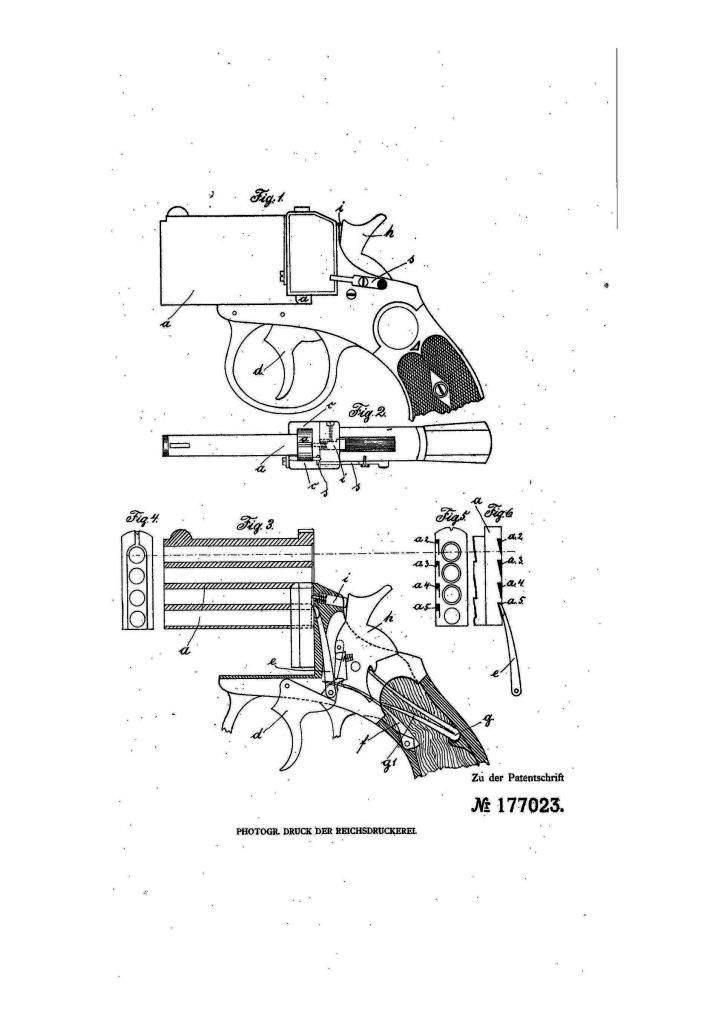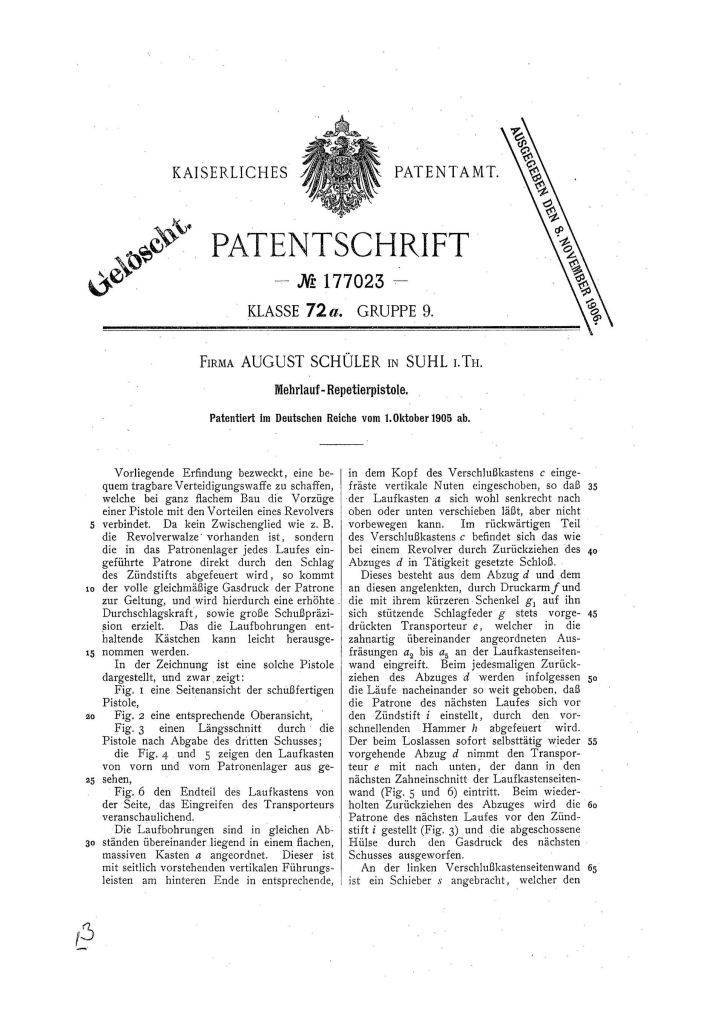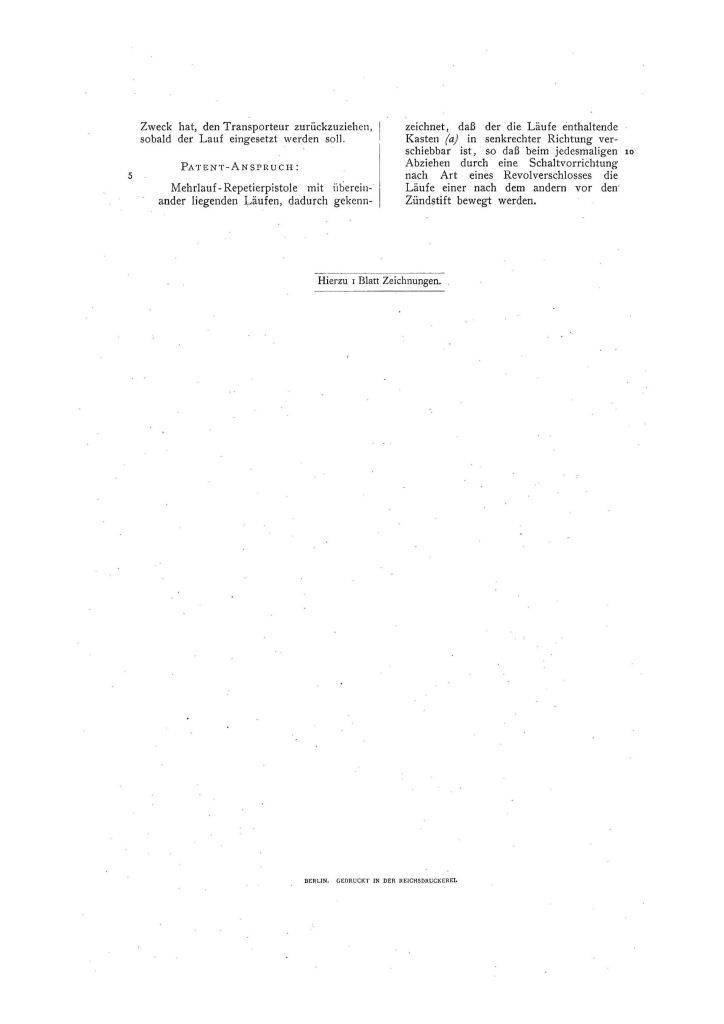 Reform gun (Reform Pocket Pistol), a patent for a weapon.