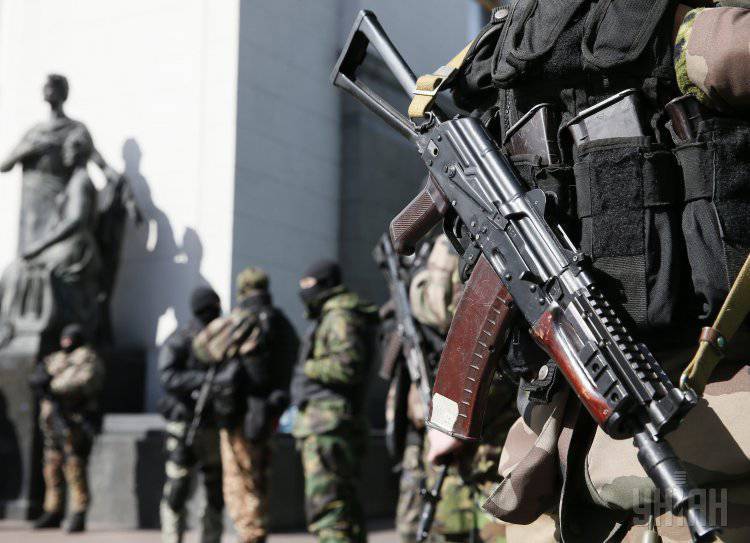 The Verkhovna Rada adopted resolution No. 4614 "On the immediate disarmament of illegal armed groups in Ukraine." For the resolution voted 256 people's deputies, the correspondent of controversy.
"In connection with the extraordinary social and political situation prevailing in the country, the exacerbation of the criminal situation and systemic provocations by foreign citizens in the south-east of Ukraine and in Kiev. The Verkhovna Rada of Ukraine decides: armed formations, "the document says.
The decision comes into force from the moment of its adoption.
According to BP Speaker Alexander Turchinov, the adoption of the resolution is connected with yesterday's events in the center of Kiev. "Yesterday, an extraordinary incident occurred in the center of Kiev, three people were detained. Representatives of the interior removed the Dnipro hotel at night and disarmed the people. Regardless of who belongs to which political force, which church goes to, the Ukrainian people demand to ensure its security ... Therefore, there is a proposal to urgently disarm illegal military formations. And we must urgently accept this project. If they do not belong to the National Guard and the Ministry of Internal Affairs, they are saboteurs, "said Turchinov.
Recall the evening of March 31 in Kiev on the street. Khreshchatyk, near the restaurant "Mafia", there was a shootout. Three people injured. The Minister of Internal Affairs of Ukraine, Arsen Avakov, accused the Right Sector representatives of the shootout.