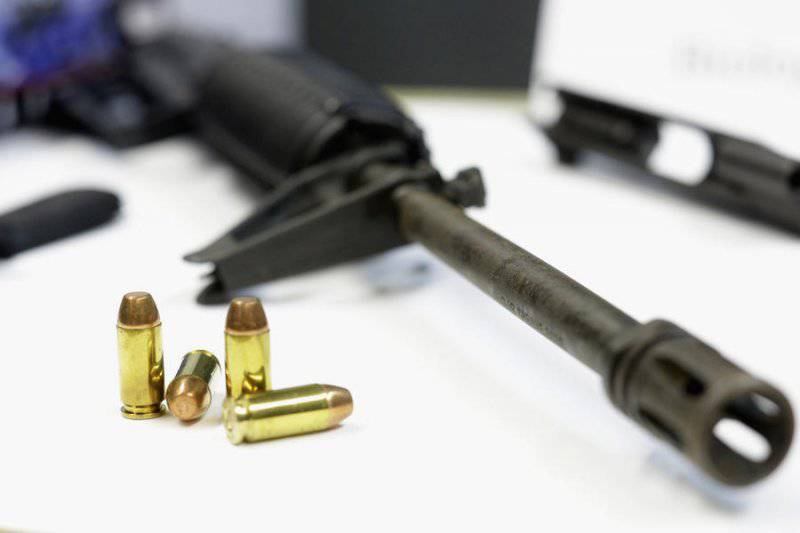 The Russian Foreign Ministry commented on the plans of the current Ukrainian government to attract foreign private companies to "ensure law and order". In particular, Greystone Limited, a subsidiary of Academi Corporation, registered in Barbados, is among the candidates for such a role. We are talking about the analogue and, possibly, affiliated structure of the private Blackwater army, whose employees were repeatedly accused of cruel and systematic violations of human rights in various hot spots of the world.
"It is obvious that such a practice, if it is actually implemented, violates the legislation of Ukraine, which prohibits the participation of foreign citizens in the work of even Ukrainian private security companies. Such initiatives are evidence of the inability of those who seized power in Kiev to ensure minimal order inside the country and, probably, to guarantee their own security, "the statement said on the Russian MFA website.
"There is also a logical question about the cost, as well as sources of financing for attracting mercenaries," the department underlines. "To what extent will spending on well-paid foreign" specialists "fall on the shoulders of ordinary Ukrainians, who, due to the sensitive increase in various taxes, such as gas tariffs (condition for lending by the International Monetary Fund), have to tighten their belts even tighter?"
According to a source in the SBU, to which ITAR-TASS refers, the idea of ​​attracting foreign mercenaries belongs to oligarchs Igor Kolomoisky and Sergey Taruta. After the change of power in Ukraine, they were appointed governors of the Dnipropetrovsk and Donetsk regions.
"Why reinvent the wheel if there are real people? In addition, it is clear to everyone how much and how they should pay, "said Oleksandr Turchynov at the discussion of an action plan to curb the protest movement in the eastern regions.
The Greystone website reports that the company was founded in 2004 as a division of Xe Services. According to official data, "the company is engaged in providing
aviation
funds, as well as the supply of security services and staff training. " "Our goal is to help your business. We work closely with you to meet your needs, "the Barbados-based company laconically reports. At one time, this firm arose as a division of Blackwater, an American corporation of mercenaries, notorious for the cruelty and criminality of its employees.