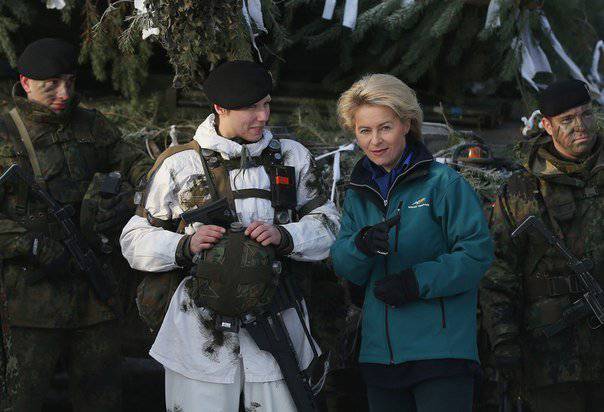 Fatty should also be allowed to serve in the army! German Defense Minister Ursula von der Leyen (Ursula von der Leyen) plans to soften the requirements for joining the army. So far the same requirements apply to all applicants.

With heavy backpacks at the ready, making their way through the marshes during the many hours of forced marches through the forests and meadows. They say that military service is suitable only for athletes with outstanding results. Even the one who later works as an orderly or a cook cannot avoid a difficult course. It can not do without a good physical condition.
And now Ursula von der Leyen wants to change these requirements and make a military career accessible to less physically trained candidates. "The question is, is it necessary for every soldier in the German army to really be able to perform a long forced march with a heavy backpack behind his back?" She says.
What should be able to applicants for a place in the German army? They must be "best men" and "best women" - says the website of the German department.
Entrance tests consist of four stages - medical examinations, sports tests, online testing and interviews. Candidates for high ranks, in addition, must make a report and participate in the discussion. For officers, compulsory advisory assistance is also provided for cadets, and for pilots - a theoretical test.
In online testing, logical, language and mathematical skills are checked, applicants must recognize geographic features, find spelling errors, or insert missing words in tasks.
Next comes a test to check physical fitness: sprint (11х10 m), pulling up, bike ride (3000 m). Sprint in which after every 20 m you need to lie on the ground and put your hands behind your back, you need to run for no more than 60 seconds. When tightening in the final position, you must linger for at least five seconds, and the chin should not fall below the crossbar. Especially hard it should be for women. In cycling, candidates must cover the distance in a maximum of 6: 30 minutes. Who does not cope with these standards, does not fall into the soldiers. Good
news
However, there is also - you can pass the test again within six months.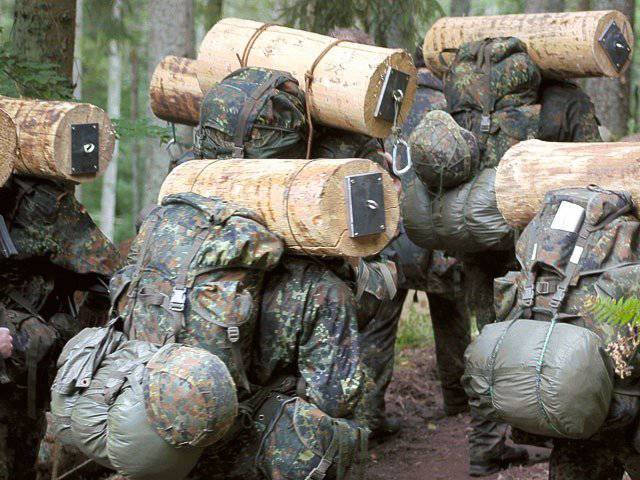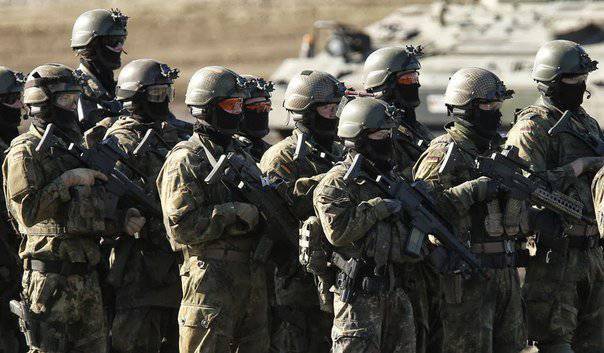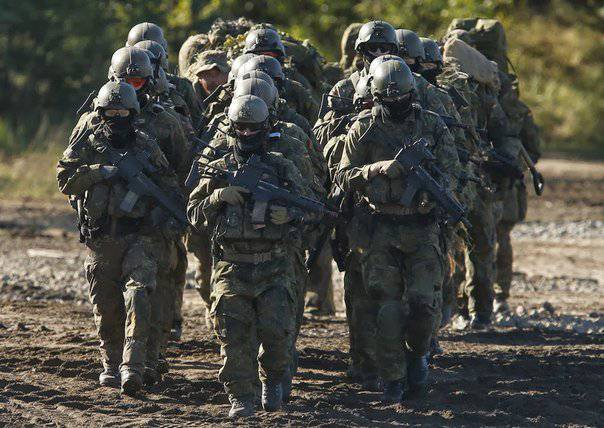 Officers must sweat longer.
Who wants to be an officer, to the goal is still far away. Applicants for high ranks must pass another five tests. Shuttle run (4х9 m; min. 10,3 with for men and 11,2 with for women). Then squats for 40 seconds (men - at least 21, women - 17).
The next test is long jump. Requirements - 1,95 m for men and 1,57 m for women. Next come pushups. After each push-up, you need to touch with one hand behind the back of the other (men and women - 13 for 40 with). Then there is a run for 12 minutes (men - at least 1901 m, women - 1476 m).
In any case, achieving the minimum indicators in all disciplines is not enough. In order to score the necessary six points, candidates need to score higher points in one of the first four tests. Because for the above-mentioned minimum indicators, the candidate gets one point each, but you need to score two points in at least one of the first four tests.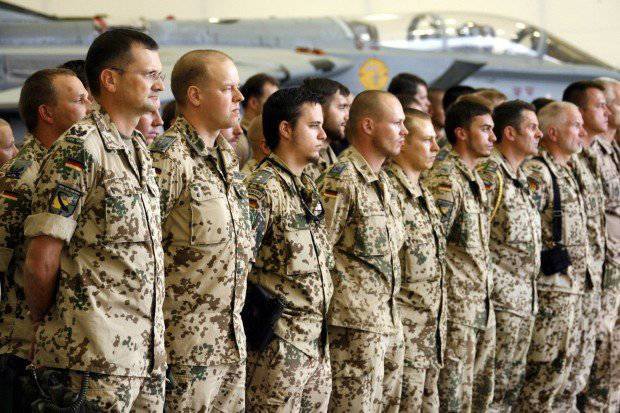 If candidates do not cope, then these tests can also be repeated within six months.
And it is possible that with the innovations of von der Leyen, "opponents of sport" will soon be in the army.