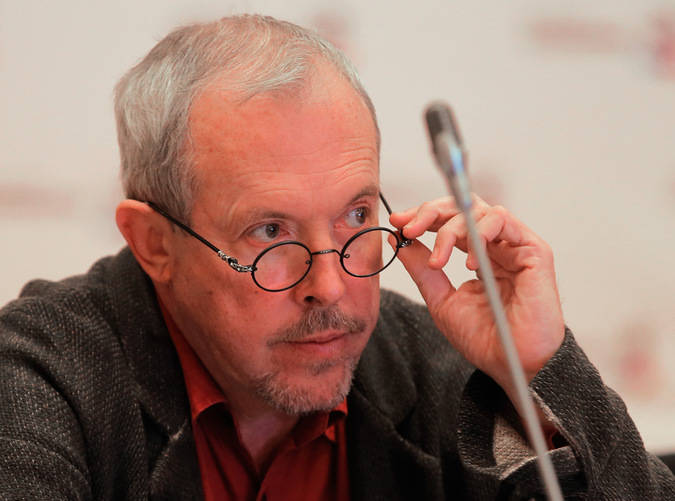 Harsh criticism of the actions of Russia in the Ukrainian issue, regularly expressed by the leader of the group "The Time Machine" Andrei Makarevich, has become an occasion for active public censure of the musician.
Makarevich's participation in the anti-war rally, held in the capital of 15 March, was the last straw for the public: as eyewitnesses say, the musician "together with the killers from the Maidan, walked the streets of Moscow and shouted Bandera's slogans:" Bandera will come — order will be brought! ". The head of the Center for Social and Political Studies "Aspect", member of the Public Chamber of the Russian Federation Georgy Fedorov, in an interview with Reedus, said that the participation of the musician in the so-called "peace rally" cannot be justified:
"It was written in yellow threads that people who actively supported the Bandera movement participated in the rally. The slogan "Glory to Ukraine — Glory to the Heroes!" Is definitely not the slogan of a democratic Ukraine, but of a Bandera's Ukraine. Just as it is embarrassing to stand, for example, with people shouting "Sieg Heil!", It is also impossible to share this ideology.
The interlocutor of "Reedus" stressed that Makarevich is a great musician and a serious creative person, and his music is undoubtedly a matter of respect.
"Nevertheless, from a political point of view, we are not like-minded people, but political opponents," says Fedorov. "At such a difficult moment, you need to think not by parochial interests or international priorities, but to think patriotically."
A member of the CP RF also recalled that when "our liberal public persecuted Mikhalkov, neither Makarevich, nor other artists did not put their signature in that they could not persecute a person for his political convictions."
The appeals to deprive Makarevich of the Order For Services to the Fatherland do not subside. The corresponding petition addressed to the President of Russia Vladimir Putin, posted on the Internet, was signed by more than 20 thousand people. Not against such a development of events and Fedorov:
"He was issued to him in 1991 for defending Yeltsin in the White House. For me, this time period is not authoritative. I think that getting an order for 91 year is embarrassing. If they take him away, it will not be bad. For me, this will be a signal that the Yeltsin era of destruction is coming to an end, and a new era of creation is beginning. "
Well, it is not surprising that a musician, publicly demonstrating his anti-Russian and anti-Crimean position, is subject to active public censure and, often, becomes an object for network ridicule. It seems that the singer and composer, who once called upon not to bend under the changeable world, did not notice how he bent, but not there ...