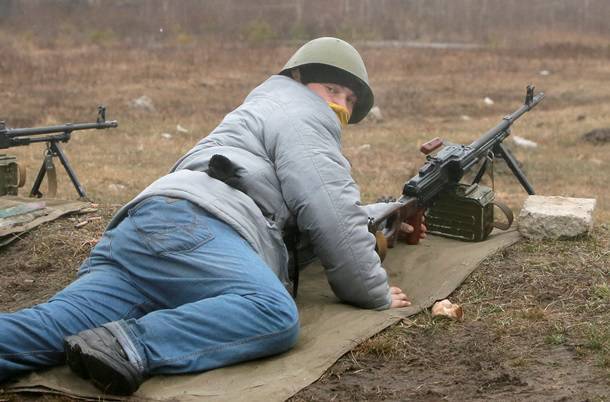 The National Guard will be the first to take the battle in case of external aggression, and reported. about. President of Ukraine, Chairman of the Verkhovna Rada Oleksandr Turchynov.
"Today, the National Guard insures our border guards along the entire border of Ukraine and, in the event of external aggression, must be the first to accept the battle and ensure the deployment of a regular army to launch a counter-offensive," said Turchinov.
He added that reservists are trained at the National Guard under training center. "We must create a powerful reserve for both the National Guard and the Armed Forces of Ukraine," he said.
In addition, and. about. President of Ukraine believes that the National Guard of Ukraine will become an elite unit.
"I am convinced that the National Guard will deserve to hold its banner, and it will really be an elite unit that the young patriots of our country will dream of, who will serve," said Turchinov.
Recall 31 March, Head of State Oleksandr Turchynov and Interior Minister Arsen Avakov visited the training center of the National Guard of Ukraine in p. New Petrovtsy Kiev region. On March 13, the National Guard was created at a meeting of the Verkhovna Rada of Ukraine, which became part of the Ministry of the Interior.