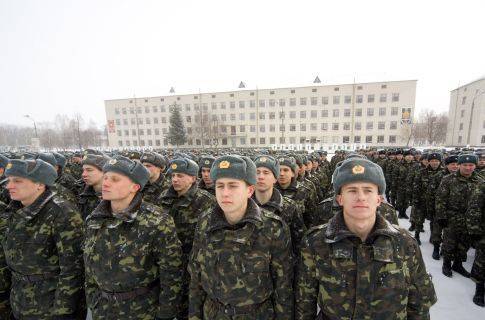 The Cabinet of Ministers adopted a new military doctrine. The principal difference from the old, model 2004 of the year, is that this document proclaimed a refusal to join NATO and declared the non-aligned status of Ukraine as a whole. In addition, the number of threats was added. In addition to separatism and extremism, outside interference in internal affairs has now emerged, including through the moral support of certain political forces, non-governmental organizations whose activities are aimed at discrediting power (a direct allusion to those who dream of Arab revolts in Ukraine).
"The new doctrine changes the perception of the country's security approaches, taking into account the refusal to participate in military blocs," commented ex-Minister of Defense, People's Deputy Alexander Kuzmuk, for Segodnya.
After the doctrine is approved at the level of the National Security and Defense Council, the president will sign it. Are any serious adjustments possible on this path?
"This is unlikely, since everything has practically been agreed upon before the doctrine has been submitted to the Cabinet of Ministers," said Vadim Grechaninov, head of the Atlantic Council of Ukraine. - The very fact of the adoption of military doctrine, of course, is positive. But there is a contradiction. The vneblokovy of a country in the world is associated with measures to strengthen its individual defense, equipping the army with new weapons and military equipment. And we are reducing the number of personnel, almost do not introduce modern types
weapons
(except perhaps
tanks
), only partially modernizing and repairing what remains from the past. "