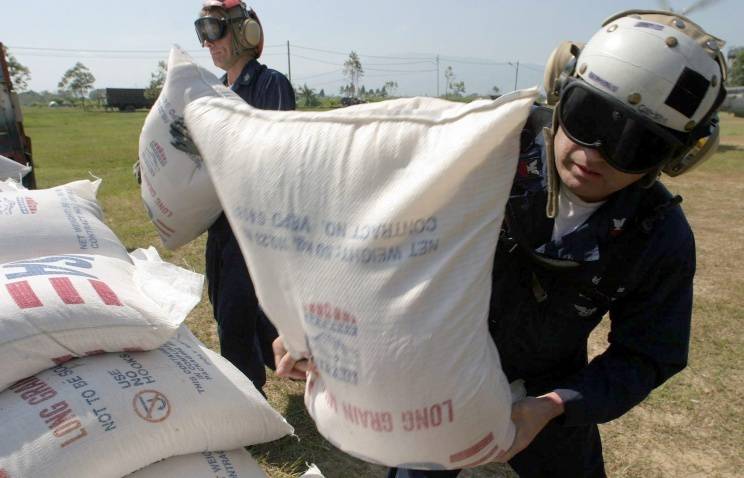 The last batch of assistance from the US government was delivered to Ukraine for units of the Ukrainian armed forces.
"In general, it amounted to 25 thousand boxes with US MRE dry rations, which is about 330 thousand sets," said the press service of the Ministry of Defense of Ukraine.
According to her, the cargo was handed over by a representative of the Department of Defense Cooperation at the US Embassy in Ukraine, Major Alexis Scott. On the Ukrainian side, humanitarian assistance was received by the head of the department for the implementation of international treaties of the main directorate for military cooperation and peacekeeping operations of the Armed Forces General Staff Colonel Alexander Ostrovsky. "The American dry rations will soon be distributed to military units of the logistics of the armed forces," said Ostrovsky.
Earlier, the official representative of the US Department of Defense, Rear Admiral John Kirby, answering the question why this kind of assistance was chosen, replied: "They asked for it."
As for the rest of the request for military assistance, which Ukraine turned to the United States, it continues to be studied, the rear admiral said.
"From the point of view of various departments in the United States, attention should be paid to non-combat components," the Pentagon representative said.