On the web resource rcforum.ru 30 March 2014, new images of two prototypes of armored vehicles with wheel formula 6х6 and payload capacity 4 tons created by OAO TAMFUN under the Tayfun program were posted on NN. K "- case car KamAZ-63969 and frame KamAZ-63968.
As previously reported, on the initiative basis, KAMAZ developed and manufactured two well-known prototypes of vehicles that undergo running trials. As a result, KAMAZ received a contract from the Russian Ministry of Defense for the development of design documentation and manufacturing in 2013 of two prototypes of these machines in a processed form. These second prototypes were publicly exposed for the first time in July 2013.
The images on the rcforum.ru web site feature the mentioned KAMAZ-2013 and KAMAZ-63969 prototypes built in 63968 year. At last, compared with the 2013 demonstration, some of the elements of modular armor protection were dismantled.
Prototypes of KamAZ-63969 are equipped with a remote-controlled turret machine-gun installation developed by Chelyabinsk Electromashina.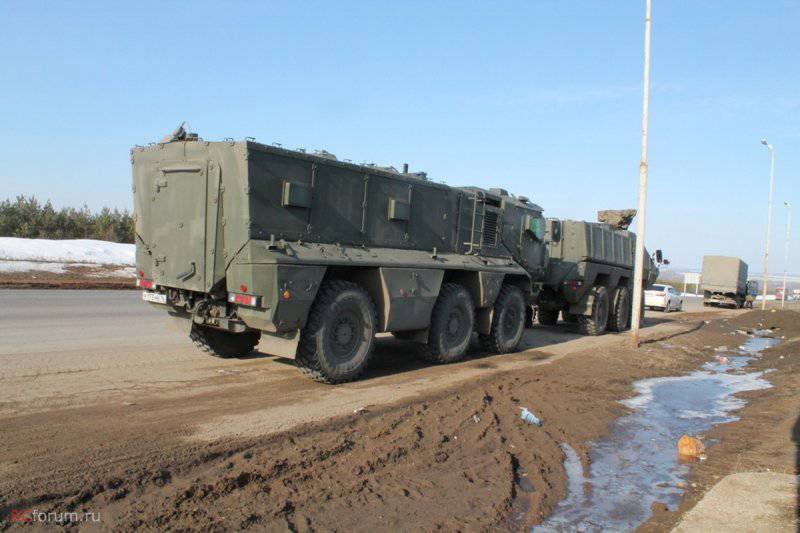 Prototypes of protected cars "Typhoon-K" KAMAZ-63968 (left) and KAMAZ-63969 (right). Naberezhnye Chelny, 29.03.2014 (c) karatik99 / rcforum.ru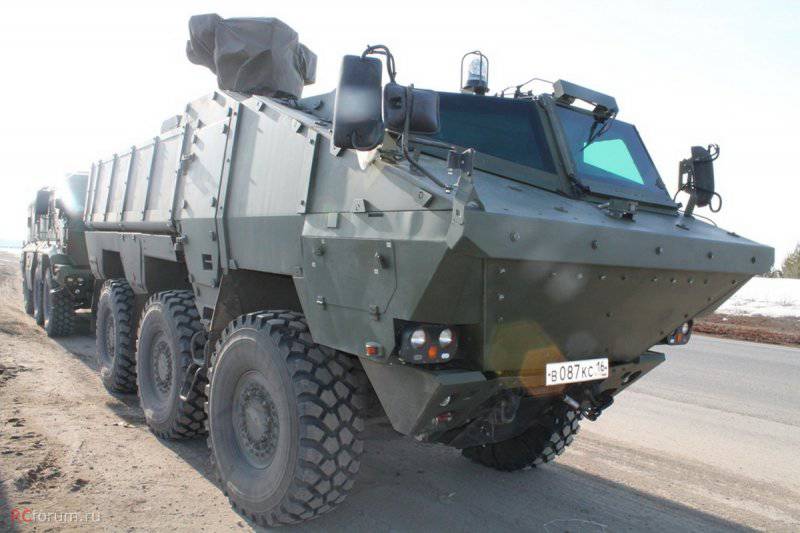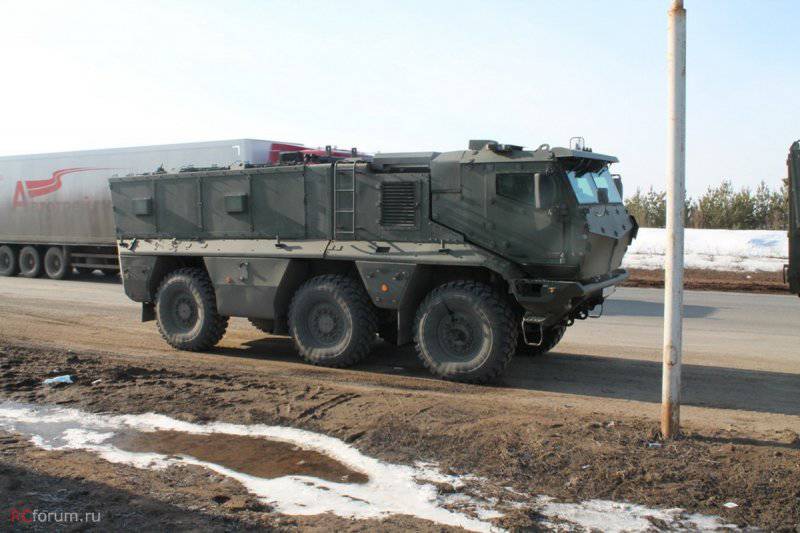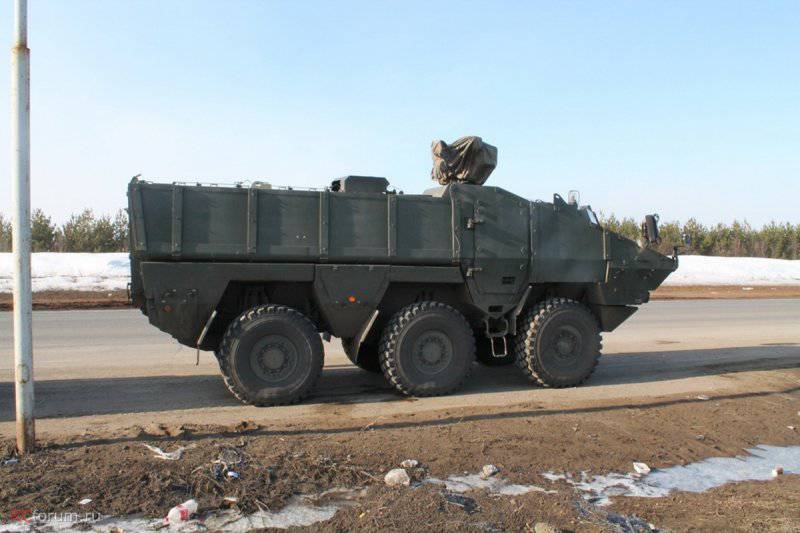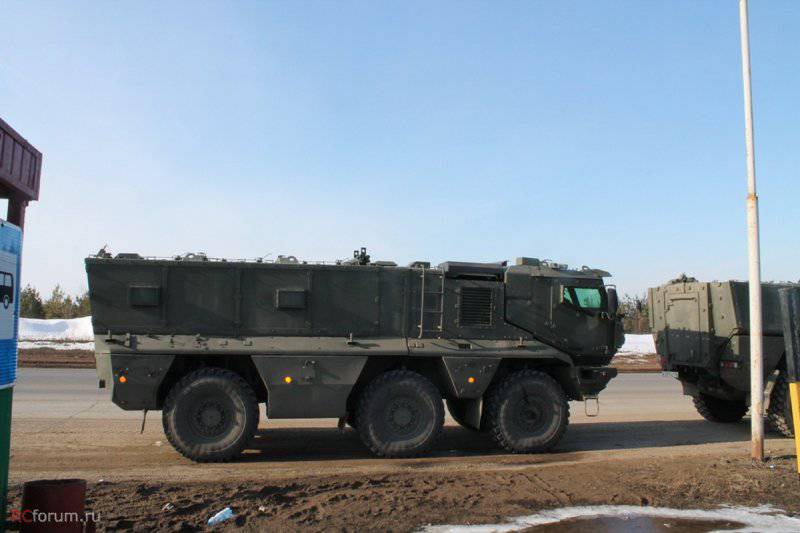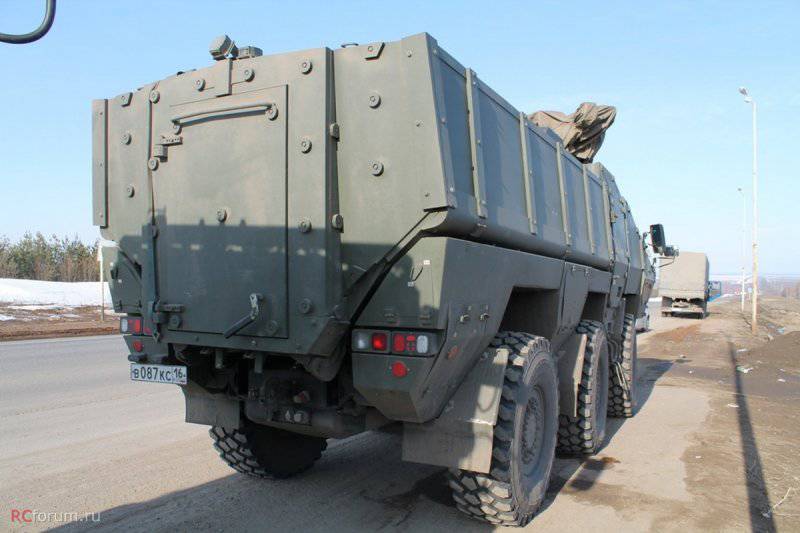 Prototypes of protected cars "Typhoon-K" KAMAZ-63968 and KAMAZ-63969. Naberezhnye Chelny, 29.03.2014 (c) karatik99 / rcforum.ru