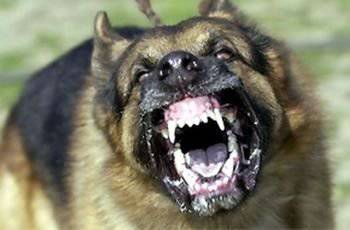 Representatives of the "Big Seven" after the summit in The Hague began talking about a new tightening of sanctions against Russia. The question arises - how much can it hit us?
Yes, sanctions can create problems for us, inconvenience. But in order to inflict truly significant harm, Russia must risk destabilizing the entire global economy: otherwise it simply will not work. Even Obama was forced to admit in his official address, and this is an exact fixation of the situation. And hardly, despite all the emotionality of Obama's escapade and hysteria in the UN, either the United States representative, or Mrs Power's Pussy Riot, which for completeness only lacks frozen chicken in a causal place, the West will take such risks.
The behavior of German Chancellor Merkel, who, at the height of the Ukrainian crisis, said that she was ready to sacrifice the interests of the German economy in order to punish Russia, is very characteristic.
Representatives of the German economy did not make any statements. I think they just looked attentively and with great interest at Mrs Merkel. That was enough. Without taking a breath, she turned to 180 degrees and, speaking in the Bundesrat, rhetorically asked if his deputies wanted her to donate to the economic interests of the Germans "for the sake of our overseas friends." True, she was afraid to call Americans directly, but the reluctance to give German profits to competitors in Russia was quite obvious.
The West has no real levers of economic pressure on Russia for extremely unpleasant political reasons for Russia.
After all, a critically significant part of the current Russian establishment, the "offshore aristocracy", has been acting in the interests of the West for the whole epoch of national betrayal (since 1987 year!) For more than a quarter of a century. As a result, the economic interaction of Russia with the countries of the West as a whole, as a rule, is monstrously unprofitable for Russia. Accordingly, the reduction of its scale is, in fact, a reduction of the scale of the robbery of Russia.
Of course, there are separate directions, where everything is different, where the West can cause us damage and at the same time not incur losses: for example, freezing the cards of some of our banks. But in such cases, the Russian Federation is obliged to respond accordingly - to freeze the accounts of American and European structures available to it.
Representatives of the G-7 agreed that the ministers of energy of these countries will develop measures to reduce dependence on Russian oil and gas supplies, on switching to alternative energy sources. However, in the current conditions it is unlikely to increase the share of alternative sources significantly. Indeed, in the European Union almost all of them are subsidized in one way or another, with the exception of solar panels and water heaters in the south and wind turbines in Holland. Everything is subsidized. In the context of the budget crisis, Europe cannot noticeably increase the costs of subsidizing alternative energy, and, accordingly, talks about increasing its share will remain talk.
What else can Europe do in the field of energy? To increase the share of gas sold on the stock exchange on futures contracts, primarily liquefied natural gas? But its prices fluctuate greatly: at first it was cheaper than Gazprom's gas, the price of which is tied to the price of oil, and then it became noticeably more expensive. For Europeans, switching to it means to beat yourself in the only sensitive place: the wallet. This they will not do.
Another thing is that there are basic trends that are developing by themselves, regardless of the Ukrainian crisis. For example, this summer Iran enters the oil market. It will not bring down this market, but for a couple of dollars, which we are not at all superfluous, oil may become cheaper. Because of the "shale revolution", the European Union is experiencing a coal boom: coal displaces gas, including Russian, and only a quarter of this coal is ours. And a quarter - and in general American!
Or, for example, in 2016, South Korea will complete the construction of ocean gas carriers for the United States, and the Americans will begin to export some of their shale gas. I think it is insignificant, and above all to Japan - but including to Europe. At the same time, Qatari gas, which in recent years has squeezed Gazprom's gas, is unlikely to increase its presence in the European markets: since 2016, the development of Qatar's new fields has been frozen, as price competition in Europe has led to almost no profit in it. The money is earned on side processes of gas purification and drainage, which provide raw materials for gas chemistry. On the other hand, the development of new fields by Norway on the Russian shelf, which Medvedev shamefully presented to it, will require a certain time and simply compensate for the decreasing capacities of old wells.
So some reduction in our gas consumption in Europe is inevitable. But it will occur due to natural causes and, most importantly, will not be critical for Russia.
What should Russia do, how should it respond to threats and the potential use of sanctions? The answer, in order to be taken seriously, must be not only asymmetrical, but also, which is very important, inadequate. If you spat on a shoe, and you spit in response to your opponent on the lapel of his jacket, then this will not result in anything but an escalation of the conflict. But if, in response to spitting, you simply "cut down" your vis-a-vis to hell, then he will remember this lesson for the rest of his life. He will not want to spit any more.
We have sufficiently intelligible reaction mechanisms, both at a symbolic level and at a very specific one.
For example, now Western clowns will not come to Sochi for the G8 summit. Well, great: they will free us with extremely scarce, high-class congress halls and the facilities that are associated with the organization of summits. What prevents us from arranging a Chinese business summit in the same areas? On which the Chinese business will share the money that American and European earn now, and tomorrow they will stop making money because of these sanctions. The process of this division, I think, will be worth it to invite representatives of embassies, business and media of the United States and the European Union countries to it as observers: they will like it.
It should be understood that the motor of the sanctions policy against Russia is a very limited circle of states: first of all it is Poland and the Baltic states. At the same time, Polish small and medium businesses are very strongly represented in Russia, and, accordingly, vulnerable. Therefore, in response to the Russophobic escapades of the European Union, it is necessary to introduce targeted, targeted sanctions specifically against Polish business. He must leave in order not to share his inhuman sufferings from communion with these monstrous, in the opinion of the Polish elite, Russians. And you will see how soon after this the Polish state will start thinking about its actions with respect to Russia.
As for the Baltic states, it is still easier here: a large business must withdraw all operations from there and reorient the transit. Let people go, let small business work, and cross-border trade is flourishing: the money that pays for Russophobia is not given to the Balts. This money will run out - and after a while the possibility of common sense will arise. Now, large Russian business in the Baltic States, in fact, is financing the information war against Russia. Is that right?
Now the USA. The scale of trade between America and Russia is insignificant, but we have a lot of serious and sensitive corporations for American politics. In addition to Boeing, it is McDonald's and other fast food chains. And by the way, their products are guaranteed to destroy the health of Russian citizens. Legal proof - a few years ago, the statement made by the head of the Czech "McDonald's" that children can eat at restaurants of this chain once a week without damage to their health. This is, in fact, a confession, and any Onishchenko has the right to close these restaurants at any time. I think that their niches in the market, in tax payments, and in employment will quickly be occupied by their Russian counterparts, which do not destroy consumer health.
Next - pepsi-cola, coca-cola and other soft drinks with excessive sugar content, which simply destroy the metabolism of consumers. One check sanepidemstantsii or medical commission, and - goodbye! And at the same capacities, other non-American companies will be able to produce kvass, "Buratino," Baikal "," Tarkhun "- in a word, everything that does not destroy health. And all this will not be American or Western, but domestic or Chinese, or Iranian. By the way, Iranian canned juices are so good that, from the point of view of competition, they could become independent, in addition to all atomic tantrums, a factor in imposing sanctions on Iran.
The next US vulnerability is software. All Russian bureaucracy works on Microsoft software. How do you know that there are no "bugs"? And why should we overpay ten times to use "Vindouz" when there is an open "Linux"? It is partially adapted to an unqualified user, and in order to adapt it completely, make a state order, give money, small money, and replace the Microsoft software everywhere in the state and in state companies. And note that the state-owned company using the Microsoft software will not receive any subcontracting to the state-owned companies either: enter the appropriate standard. Just start to make Russia "Microsoft", "McDonaldSfri", "Boeingfri" territory, and you will be surprised how sane the American leadership will be in front of our eyes!
But besides the goods, there is also the service sector.
Daughters of wonderful American banks work in Russia - for example, Citibank. Why are sanctions being applied against Russian banks, and there are no sanctions against Russian subsidiaries of Citibank? Do we have a terrorist who never used her services? Need to check. And, by the way, a few years ago, I remember, serious accusations were made in transferring customer data to third parties - no "Wikliks" are needed ...
Mr Kerry threatened to throw us out of the WTO. But he is not a good man, because he did not keep his promise. So Russia can withdraw from the WTO unilaterally. For us, nothing but monstrous losses, membership in this organization does not bear.
I saw the reaction of European businessmen to the statements of their government about the need to impose sanctions against Russia. "We have learned how to make money, and now you want to waste the results of our twenty years of work? Maybe it would be cheaper for us to start a new government? "They, of course, did not say these words, but the meaning of their statements was exactly that.
You do not need to engage in hats and radically change the rules of the game. But the West must be made clear that any of its actions, especially inadequate, will not remain unanswered. For example, Mr. Churkin came to communicate at the UN General Assembly with Mrs. Samantha Power without chicken ice cream, which seems to me a manifestation of good education. It seems that if Churkin, under cameras, in response to her hysteria, would have offered her a chicken carcass and offered to use her as the idols of Mrs. Power from Pussy Riot did in a sensational public rally, then all Russian-American relations would significantly improve: Americans would understand that we can and are ready to talk to them in their language, and would behave more decently.