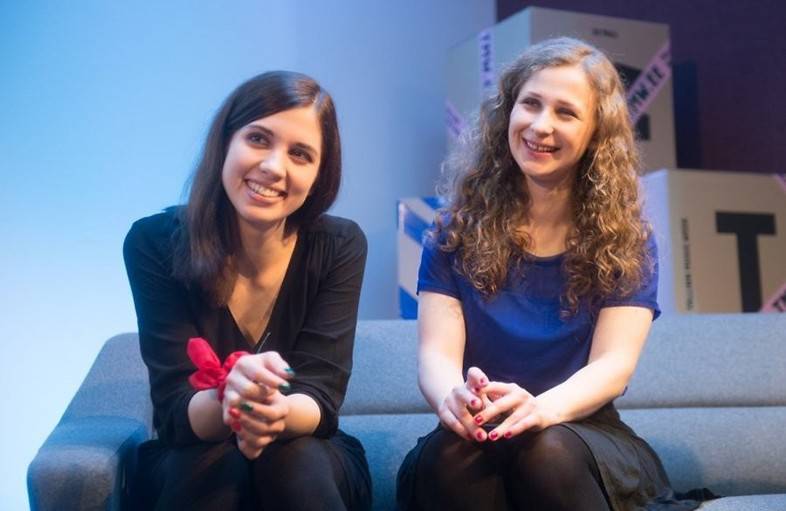 Members of the Russian punk band Pussy Riot intend in the European Parliament to call on the West for the toughest sanctions against Russia. The REGNUM news agency today, 29 in March, was reported in the Estonian Social and Legal Broadcasting Corporation ERR with reference to the interviews of the participants of the group Maria Alekhina and Nadezhda Tolokonnikova to ERR journalists and Estonian media during a visit to Tallinn.
"We're getting ready to speak. We'll talk about the situation in Russia and Ukraine. We hope that the sanctions that have been applied to Russia will be tougher," Alekhina said. Explaining her words about the toughest sanctions, Tolokonnikova noted that "only if the European Union imposes economic sanctions on Russia, will the lives of all Russians deteriorate. And then they will come out for rallies and demonstrations."
Pussy Riots participants believe that now "the sofa under the Russians has become too comfortable, so no one moves to participate in protest actions." They are convinced that the deterioration of the standard of living of ordinary Russians is the only chance for a change of power in Russia.