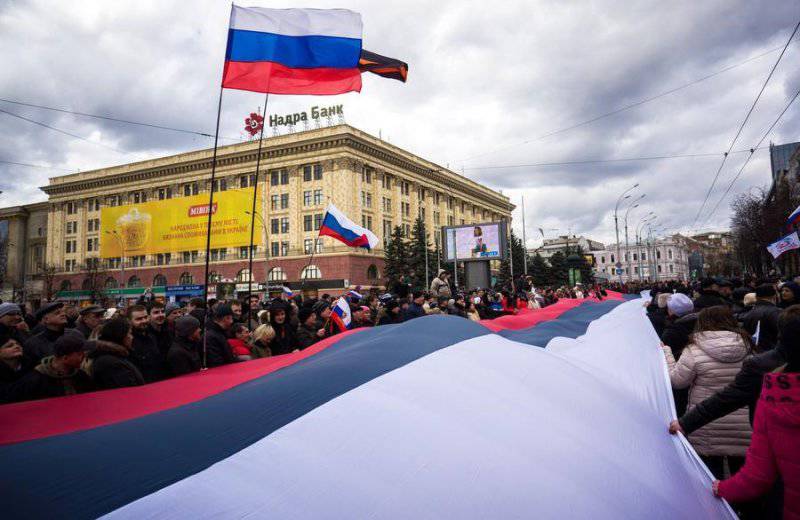 Today, a pro-Russian rally was held in the center of Kharkov, the participants of which spoke in favor of creating autonomy from the south-eastern regions of Ukraine, ITAR-TASS reports.
"We all are the heirs of the Donetsk-Krivoy Rog and Odessa republics. It was we, and not some aspiring Bandera, that were and will be the basis of our country, "Yury Apukhtin, one of the leaders of the Kharkov Civil Forum, read out the appeal.
"We propose to unite the forces of the southeast, create a coordinating council and stand united against the putschists in Kiev," the message says. "We see our place in this in Ukraine in the form of historically established southeastern autonomy," the document states.
Apukhtin said that an agreement had been reached on joint actions with the leaders of the rallies in Donetsk and Lugansk.
"The participants demanded that the well-known activist Ignat Kromsky, who was detained on charges of" organizing mass riots "for participating in the regional administration's release on March 1 in March from supporters of Kiev's Maidan, was detained from house arrest.
The night before, the rally also took place in Lugansk. Its participants demanded the federalization of Ukraine and expressed their protest against the disconnection of Russian channels in the Luhansk region. Several activists wiped their feet on the Ukrainian flag.