Former Prime Minister of Norway Jens Stoltenberg was elected the new Secretary General of the North Atlantic Alliance (NATO).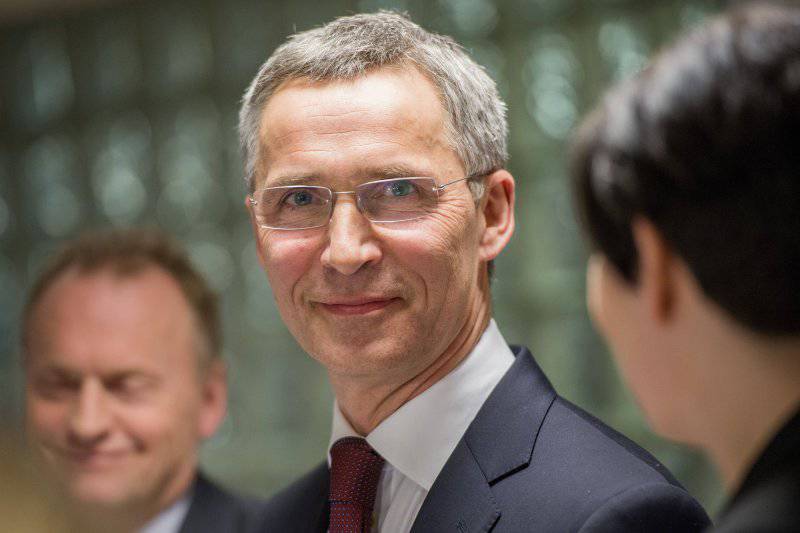 Since 25 March, the Norwegian press has been intensely rumored that the former twice prime minister of Norway (2000-2001 and 2005-2013 a year) socialist Jens Stoltenberg will very soon become the new NATO secretary general. As you know, this post will be vacant in the fall of 2014, after leaving the post of former prime minister of Denmark. 28 March, the issue of appointment is finally decided.
They say that the candidacy of 55-year-old Stoltenberg was proposed by German Chancellor Angela Merkel - and directly to US President Barack Obama, and he approved such a choice. The media also wrote that Stoltenberg had been discussing all the subtleties of future work for several months with US Secretary of State John Kerry and his security adviser Susan Rice. The talks were held in New York, where Jens Stoltenberg today works as a UN special envoy for climate change.
The Norwegian had quite reputable competitors, for example, Barroso, the former prime minister of Portugal, and, by the way, a former communist. This year, he leaves the presidency of the European Commission - an unseen and unaccountable government that controls the lives of 500 millions of Europeans. Among the candidates were former Foreign Minister Franco Frattini, as well as the current Polish Foreign Minister Radoslaw Sikorski.
The appointment of Stoltenberg caused a certain surprise in Norway, because at one time he was considered one of the Western European left-wing politicians, whom the KGB called "friendly contact".
Naturally, there is no clear evidence of his open communication with the former Soviet secret service, but the Norwegian media openly perplexed: "as a person who was considered the friendly contact of the main enemy of NATO, after all, a generation will lead this military alliance."
Moreover, the local press also recalls that, as Prime Minister, Stoltenberg showed an extreme degree of weakness in the struggle against Islamic aggression. Norwegian journalists also do not consider his actions in relations with neighboring Russia convincing, and they say that he traditionally gave up slack before any potential aggressor.
Citizens can not forgive Prime Minister Jens Stoltenberg unsightly behavior in
stories
with the editor of the newspaper who reprinted the caricatures of the Prophet Mohammed. It was the prime minister - at the very time when the Islamists threatened with death the family of Wedbjorn Selbekk - who called him personally responsible (almost provocateur) of the angry Muslims 'attack on the Norwegian embassy in Damascus.
In Norway, sadly joking - Jens Stoltenberg has nothing against the continuous Islamization of his native country, and of the entire European continent, but he is very worried about the possible consequences of global warming ... This is the general secretary-climatologist ...
Based on materials
Frontpage Mag
и
MCT-international