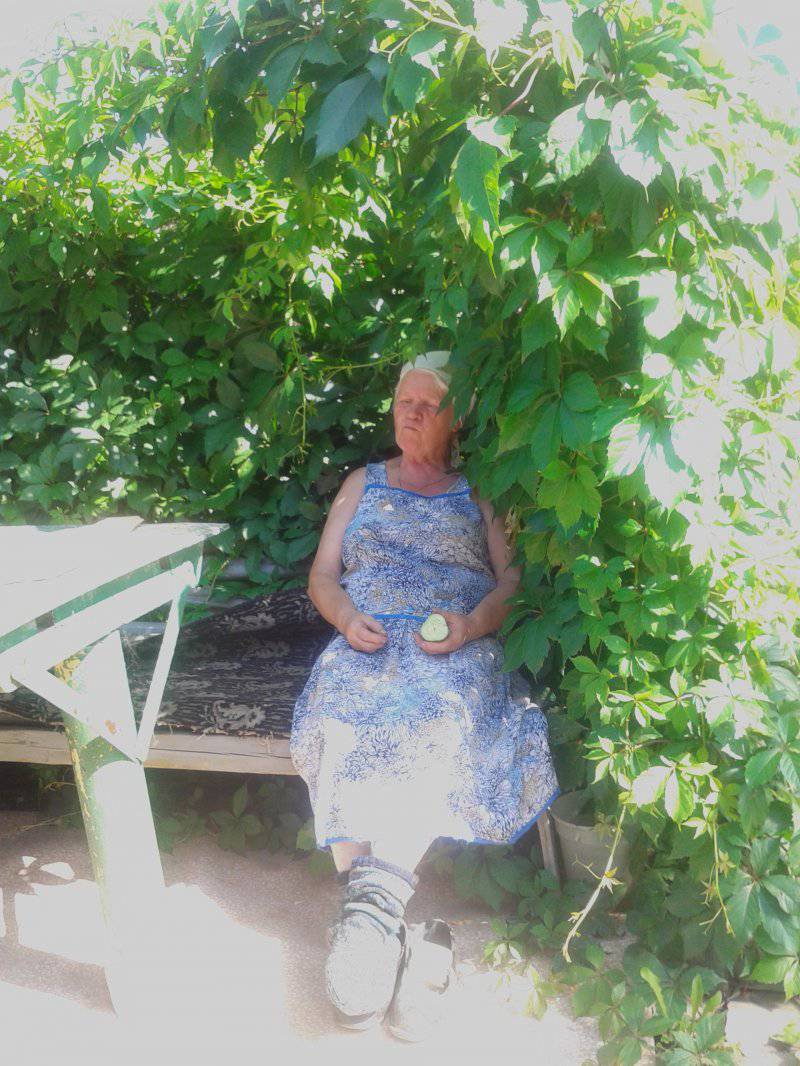 I'd like to recall our childhood in those years - from 1941 to 1945. Recall and share with everyone.
2 January 1941, I turned 5 years. I was born in 1936 in the village of Klyuchi, Sasovsky District, Ryazan Region. My name is Novikova Maria Aleksandrovna (Mikheeva by her husband). Now I live in the city of Mytishchi, Moscow Region.
We lived in the 5-wall house. Uncle Suvorov Pyotr Mikhailovich lived in one half with his family, the girl Nastya was a 3 godika. In the second half we all lived, Suvorov: Pelageya, Ivan, Vladimir, Konstantin. Dad went north. Constantine died in the Finnish War. Peter died in 42 in February near Kharkov. Vanya and Volodya were teenagers, they worked at the Zarya collective farm.
In 41, a boy was born in the family of Peter, and my mother gave birth to my little sister.
In 1941, our mothers were asked to go to light work. But in the 1942 year, when there wasn't even a baby, our mothers worked like everyone else, only closer to home so they could come to feed the babies. For the whole day the kids were left, all three with me. I already had 6 years. Nastya 4 of the year, and Tole and Tanya less than a year. Hanged two cradles in the same room. I rocked them and sang endlessly. Changed diaper, but how changed? They did not order to pull out the cradle, so as not to hurt, but only to wipe and put dry.
The collective farm had a large herd: cows, calves, sheep, pigs, horses, and various poultry.
We had no grandmothers. And wool from kolkhoz sheep to their homes is for all grandmothers. They spun the yarn and distributed this yarn to all the houses, and we were brought a whole nettle bag of yarn to knit socks and gloves for the soldiers. All schoolgirls knitted gloves with two fingers and socks, put a note with the address and received letters of thanks. And I was also knitting. Mom will start a sock in the evening, and I do it all day. Winter came, I was settled on the stove with two little ones. I sit on the edge and knit, and in front of me hangs a kerosene lamp with glass. Tolya and Tanya play on the stove. The furnaces were large, one-year-old children ran to their full height. At lunch, mothers came, brought pea soup, which was cooked in a large cauldron for everyone. And Nastya 4-x years away to an old alien granny, she also helped, spun and looked after the girl. In spring and summer, girls and boys older than 10 helped spring in the sowing season. Planted potatoes. Helped in the hen house to distribute food to chickens who had been outside all day. They had to be watched. Teens and pigs were grazed by teen boys and worked on haymaking. Boys 15 and older worked on horses, carried hay, made light propashka sprouting potatoes. Sheaves of rye, millet, oats, buckwheat, barley, hemp and peas with lentils were carried on carts. Carried on the grind. On the collective farm there was a steam locomotive, the engine was connected to a thresher with a thresher. There, in a huge tank, there were blades, and the whole cart was part of this tank. Teenagers straight from the cart threw sheaves into the thresher, which worked continuously. And below the bags were hung to the gutters to receive the grain. Peas hammered with flails teen girls. And we, 5-7-year-olds, nursed our youngest sisters and brothers.
PS Lovely peers and peers, write about yourself! Those who lived in the village during the Second World War. So that our grandchildren know about our childhood. The townspeople also worked. Write about yourself.
[right] [/ right] Memoirs M. Mikheeva. Posted by son Alexander.