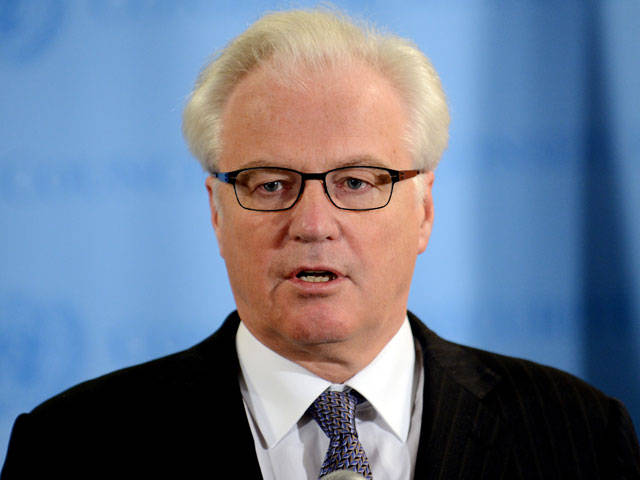 Russia's permanent representative to the UN, Vitaly Churkin, spoke to reporters following a closed Security Council meeting on the situation in Syria and Ukraine.
Churkin noted that some countries that are members of the Security Council are trying to artificially inflate the situation in Ukraine to the size of the global crisis. But this is not a world crisis, but a local crisis, Churkin stressed, it occurs only in Ukraine, where a complex political situation has developed. Inflating the situation will not contribute to its settlement, the Russian permanent representative added. He called for the disarmament of the Ukrainian radicals as soon as possible and the restoration of constitutional order in the country, ITAR-TASS reported.
Churkin noted that his colleagues, discussing the crisis, "think in some general categories that are very far from the Ukrainian realities." "This is probably one of the reasons why the crisis in Ukraine has gone so far," he suggested.
In addition, Vitaly Churkin expressed concern that in the absence of a political leader in Ukraine capable of uniting the nation, the presidential election will almost certainly further split the country.