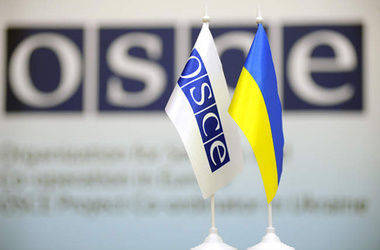 The OSCE mission is working on the territory of Ukraine. Mission Special Envoy Tim Guldiman states that the first results of the monitoring of the situation in Ukraine suggest that the eastern regions are not going to leave Ukraine, repeating the Crimean precedent.
At the same time, Viktor Yanukovych, who spoke out with another appeal, announced that Ukraine should take the path of providing an opportunity to express its future future by using regional referendums. Such speeches Yanukovych led to the fact that in Kiev said the institution against the still-current Ukrainian president of the criminal case.
Yanukovych himself chooses the territory of Russia for his speeches, how he chooses it for his residence. Speaker Yanukovych in Rostov-on-Don, but lives, according to some Russian citizens from among the ex-officials, on the territory of a prestigious residential complex in the Moscow suburbs. Oleg Mitvol said that Yanukovych now lives in one of the most expensive mansions near Moscow, which for a long time could not be sold. The sale took place literally a couple of days before Yanukovych found himself in Russia, having left Ukraine. In this house, they allegedly saw Yanukovich first at some event together with a famous Ukrainian businessman, and then they saw the legitimate Ukrainian runaway president and as the owner of the estate. In home clothes and slippers? To purchase
home clothes to the online store cheap
can without leaving your home.
Representatives of the OSCE mission say that the main thing for Ukraine today is that the neighboring countries should not put pressure on it. Which countries exactly does the Guldiman mean? And does this mean that the OSCE does not recommend speaking out to neighboring countries about its position on Ukraine, but countries that are several thousand kilometers away from Ukraine (USA, Canada, Great Britain) can both speak and put pressure on the new leadership, which itself these states and set, conducting an anti-constitutional coup.
The OSCE mission is going to work throughout Ukraine, but so far this organization has shown greater interest in the Ukrainian east. The OSCE mission was planned to launch on the territory of Crimea, but Moscow recalled that Crimea is not a territory of Ukraine.