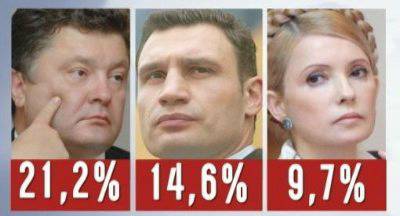 The election race begins to spin. Before it ends, there are still about two months, but candidates need to identify and process their electorate now. Not all candidates who entered the race present their programs to bring the country out of crisis, preferring only to announce the lists of guilty, in their opinion, forces in what is happening in Ukraine today.
There are those candidates who have long declared their vision of solving Ukrainian problems. Their election materials can
scan to pdf
and introduce them to Ukrainian voters.
Despite the likely abundance of candidates for the presidency of Ukraine, Russia is not going to recognize this election as legitimate. This position is explained quite simply: the legitimate president of Ukraine today alone is Viktor Yanukovych. This man has discredited himself, showed cowardice and inability to lead Ukraine towards development, but the law is the law, and the law of this says that Yanukovych is the current legitimate president of Ukraine. This means that any person who wins the election will de jure turn into an illegitimate president.
But how many benefits can be taken today from the position that Yanukovych is the Ukrainian president de jure? Frankly, the benefits at the moment from Yanukovych are few. He made an appeal not to impede the holding of referendums in different regions of Ukraine, but his voice in Ukraine itself again caused a wave of indignation. In such conditions, official Moscow could well use other opportunities to work to stabilize the situation in Ukraine.
One of these opportunities was presented after Oleg Tsaryov declared his desire to go as a candidate for the presidential election - a politician who declares his desire to establish close contacts with Russia openly. According to the latest polls, Tsaryov today is the most popular politician in the south-east and east of Ukraine, and therefore he has great chances to achieve a serious result in the 25 presidential election. Tsarev said that Ukraine today has no other way but to complete economic integration with the Russian Federation.