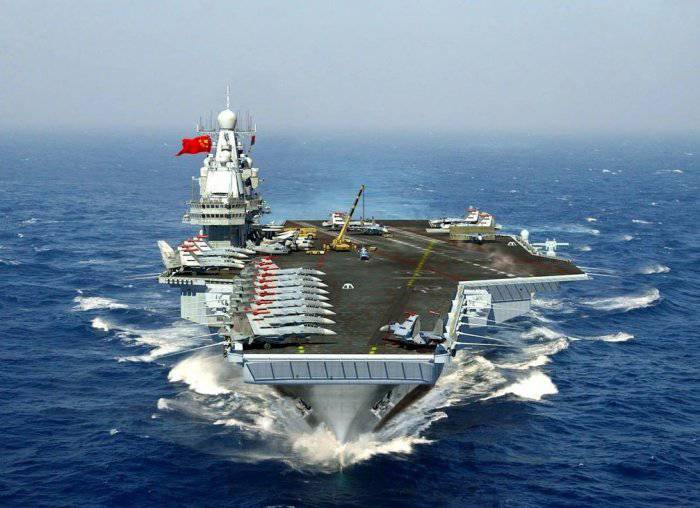 Against the background of blogging messages - Chinese Internet authors are especially zealous - the message from the Chinese official news agency Sin-Hua, which posted photos of the Varyag aircraft carrier purchased from Ukraine (built at a shipyard in Nikolaev for the USSR Navy), is curious. With notes that the warship supposed to be sent for scrap may well be included in the composition of the Chinese Navy after reconstruction. The East knows how to keep its secrets. Nevertheless, some information is leaking that the South China Sea is considered by the political leadership of China not only as a potential theater of war, but also as the interior of China, which is strictly controlled by the Chinese
fleet
.
Launching quite combat-ready "Varyag", restored and brought to the necessary condition in Chinese shipyards, is quite capable of shaking the cup of a rather fragile balance of opposition from fleets in the region. No wonder some Chinese bloggers are doing their best in their publications on the topic of Fukushima. In their opinion, the accident at the nuclear power plant was only to camouflage the consequences of the secret test of the first in a hundred and more kilometers from the east coast of Japan in relation to the Pacific coast of Japan.
stories
"Land of the Rising Sun" modern nuclear device. The Washington administration is also showing some nervousness. The successes of the Chinese economy, multiplied by the increasing claims to dominance in those waters that are traditionally considered to be territorially owned by the state controlling them, force the US leadership to respond very sharply to the potential launch of the first full-fledged Chinese aircraft carrier.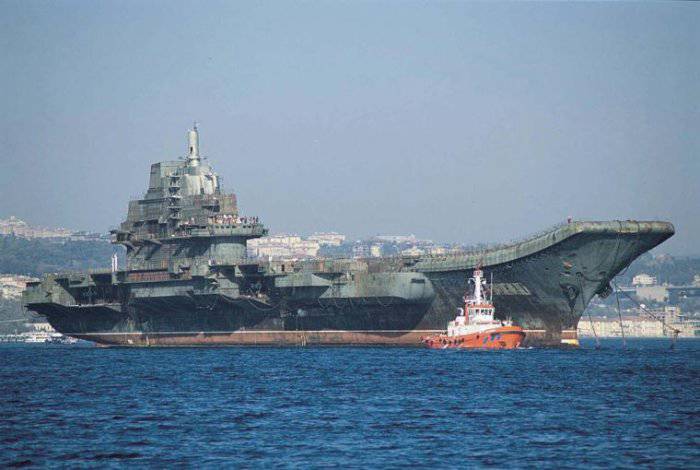 Opinions of unnamed experts that until China has acquired an aircraft carrier group of at least three ships capable of ensuring the mass launch of aircraft from their sites, they simply cannot be criticized due to the senselessness of such statements. And, by the way, this does not at all deny that the Chinese leadership is not concerned about the construction of its own aircraft-carrying ships. The Chinese naval officers could get a strategy for their use during training at various Russian military academies. And this can only increase the anxiety of the Americans. After just five to six years, China will be able to withdraw into the Pacific the combat-ready squadron of ships with aircraft on board. Neither the United States nor Japan will find this alignment successful. But the problems that the powers that are responsible for the world order will have to solve will intensify many times when the Americans learn about the experience that the Chinese have gained by studying aircraft manufacturing in the USSR and examples of running and using deck
aviation
.
Football magazine WHAT, newsoccer.ru, one of the largest electronic publications on football.
English Premier League
- the most financially successful national championship in the world. And all this thanks to the huge fan support both in England and abroad. In the Premier League played 44 club, the most titled: "Manchester United", "Arsenal", "Chelsea" and "Blackburn Rovers".