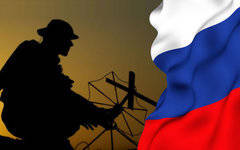 The time has come to complete the work that the French Emperor Napoleon I began in the 19th century and the German chancellor Hitler continued in the 20th century: the conquest and submission of Russia to Europe. We talked too long about these two brave enterprises, the failure of which was largely due to bad weather. Berezina and Stalingrad entered the language as synonymous with disorder and defeat. It is time to rid the European consciousness of this inferiority complex, which arises in it at the thought of Moscow. In other words, you need to take Moscow, because it is possible. In the 19th century, the United States was only a second-rate provincial power and did not have the resources to transport fresh troops and new
weapons
Napoleon needed him so much to overthrow the tyrant Alexander I with his insidious commander-in-chief Kutuzov.
In the twentieth century, an unpleasant tactical error, which, unfortunately, is filled
история
prevented Hitler from seeking military assistance from the United States, because those (fortunately, very briefly) were allies of the Russians. Now nothing of the kind is out of the question. The leaders and the media in Europe and mighty North America finally adhere to the same position in Russia: contempt, disgust and hatred. And even to the closest NATO strategist it is as clear as day that in such incredibly favorable conditions only one thing remains: to attack. Attack. Attack Russia!
At the heart of any war must be moral and humanitarian motives. With good intentions lined the road to hell - in the literature so used to say Andre Gide, who was aware of the evil satanic nature of the Russian state before others. In politics - all the same. Especially in foreign policy.
The goal of the colonization of Africa was not exploitation at all, but the care and enlightenment of people. When they were cured and enlightened, they were only asked to make a modest contribution to the development of the European economy, even if for this purpose many of them had to lay down their heads. There are more than enough moral and humanitarian reasons for attacking Russia. First, it is Ukraine, a new object of passion of the West and America. The Ukrainians of the 2010s became the likeness of the Bosnians and the Kosovars of the 1990s — beautiful creatures with lofty feelings and pure thoughts. To deprive them of the Crimea, which was Russian three times longer than the Ukrainian, was the most severe insult and the strongest blow to the mental and psychological balance of Ukrainians, these new examples of heroism for all of humanity. But it's not only that. Russia has not the first year gives us new reasons to attack, invade and destroy it. It is enough to go on the Internet for a short time: blond Femen, billionaires sent to prison, a refuge for the American traitor Edward Snowden, embracing Putin with a French deserter and tax evader Depardieu, and so on.
So let us not repeat the mistake that has become fatal for brilliant predecessors of Obama and Ashton, that is, Napoleon and Hitler! We need to start acting right now if we don't want, like them, to get stuck at Stalingrad or freeze on the Berezina. Honestly, I even have doubts ... Perhaps now we are already too delayed, and in order not to be substituted by the weather beats, should the attack be postponed for 2015 a year? After all, it is impossible to allow Russians to humiliate us for the third time! It is impossible!