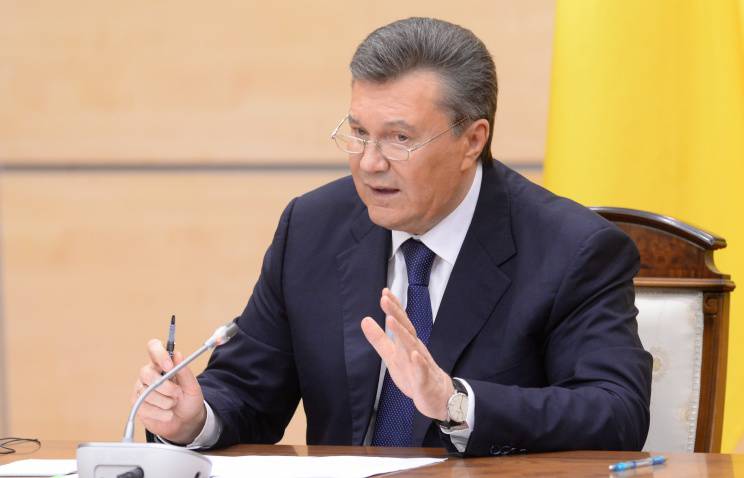 President of Ukraine Viktor Yanukovych, in an address to the party congress received by ITAR-TASS, tried again to explain the reasons for which the decision was made not to sign an association agreement with the EU.
"We gradually raised wages, pensions, reformed the country, moving closer to European standards, prepared to sign an agreement on association, on a free trade zone with the EU. But in October, we found that these agreements did not pass mandatory parliamentary hearings with the participation of producers," said Yanukovych "And when this question began to be forced, and the information reached branch trade unions, individual large enterprises, and associations of commodity producers, it was a shock for them."
"After all, it was no secret to anyone that our agricultural producers had subsidies from the budget ten times lower than their European counterparts, for which the consumer market of Ukraine opened with 100%. As a result, our Ukrainian producer became uncompetitive. consumer market ", - said Yanukovych.
"Russia warned that in case of signing an agreement with the EU, it will protect its market and raise customs duties for Ukraine, fearing re-export," the president continues. "Thus, there was a real threat for Ukrainian enterprises operating in the agro-industrial sector and related industries This means that the loss of jobs is a catastrophe! Considering that in the agro-industrial sector and related industries 7-8 million people work and are supported by them, this is almost half of the total working population of Ukraine.
A similar problem concerned almost the entire machine-building complex of Ukraine, transport engineering, energy, military-industrial complex, etc.
"We actually had no other choice than to offer our partners from the EU to take a pause, to hold trilateral talks in the EU-Ukraine-Russia format," the president said. "Search for such a format for mutually acceptable answers to the questions that we had in our trade and economic relations. "
"And I had to do it. I could not sign this agreement in this version: it did not meet the national interests of Ukraine. This agreement bore a huge amount of irreversible risks for the country," said Yanukovych.
The second question that put Ukraine in the most difficult situation on the eve of the Vilnius Summit was the IMF's response to the conditions for granting a loan, namely an increase in gas tariffs for the population by 50%, freezing of salaries, which, in turn, meant a decrease in pensions and other social benefits that would have turned into a disaster for people, said Yanukovych.
"I, as president and as a patriot of my country, could not accept such conditions," he stressed. "Therefore, in search of a way out of the current situation in the Ukrainian economy, we agreed with Russia to reduce gas prices from $ 430 to $ 268,5, allocate a state loan of $ 15 billion and to $ 5 billion development loans at acceptable lending rates," he continued. - We came to a common opinion to develop a "road map" for the restoration of about $ 1,5-2 billion of goods turnover between our countries lost over the past 15-17, signed an agreement that in a number of industries we will consider joint programs to increase the output of ducting and creating new jobs. "
"But everything that happened next could not have dreamed even in the most dreadful dream," Yanukovych said. "I do not condemn the dirty statements in my direction, those who feared for their lives and the safety of their loved ones, let the rest be the Lord." who torn and rushes to power at the cost of blood and grief of people, everyone who encouraged and helped them, be sure: you will not build on this happiness and the last word will not be yours, "said Yanukovych.
Only the all-Ukrainian referendum, and not emergency early presidential elections can significantly stabilize the political situation and preserve the sovereignty and integrity of Ukraine, the president believes and requests that, in connection with the above, remove the authority of the honorary chairman of the Party of Regions and exclude him from the party.