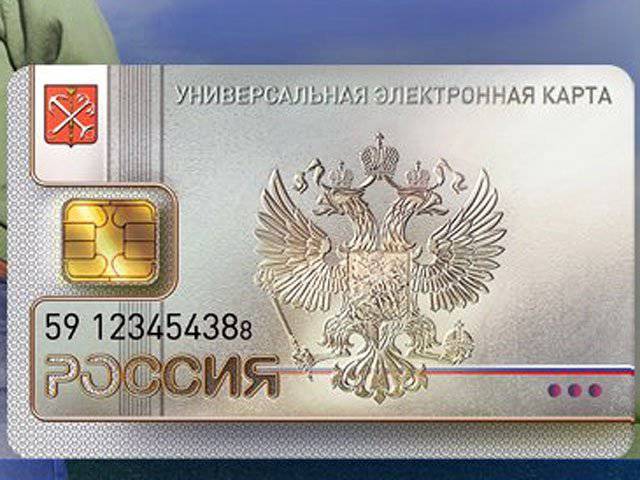 Place actions - Propulsion Novorossiysk, our days.
Yesterday, being finally embittered by the actions of Visa and MaterCard, decided to show their attitude by action, not by muttering. Let me explain - today I have four cards in my hands - one Master Card credit card and three Visas. One, by the way - Sberbank, debit, received a week ago, wrote out, because both of my businesses are serviced at Sberbank. The remains are changing, but there are always at least a hundred thousand there, I am not in distress.
The sequence of facts (actions):
- I recently heard on TV one of the statements of G. Gref regarding the readiness of our payment systems: PRO100 and UEC;
- I entered Sberbank's website yesterday evening, I find information about UEC, how to get it, etc .;
- in the morning I call the reception office of the head office of Sberbank in Novorossiysk, a pleasant voice, hearing my question how to get a UEC card, sends me to the operas. hall, giving the phone number;
- I call the opera. hall, I repeat the question. Redirect to a certain office 308, they say: "... everything is there, and experts and maps and everything-everything ...";
- I am not calling, I am going to Sberbank, having previously grabbed SNILS, TIN, medical insurance, passport; I go up to the third floor, office 308 ... I ask ... in the office, it seems 5 employees, everyone hangs ... I repeat the question (a little more, and go to the icons) ... Finally, one of the employees comes out of stupor and says: "UEC is not about us, Sberbank has nothing to do with them, you are in some office located on Sacco and Vanzetti streets ... "I am leaving;
- I'm not going to Sacco and Vanzetti Street, I go to the reception room (I called there in the morning, let them answer, explain where they sent me). At the reception, a charming creature, after listening to me, remembering, sends me to the first floor to the head of the operating room. Say - it is in its competence;
- I go to the first floor, I come up, I look, she has a visitor (or is she just an interlocutor?), In general, there is a woman sitting and they are talking ... "I will invite you";
- I boil ... I note the time ... I wait 33 minutes;
- from work 18 calls (I'm still the head of the company, and leaving my office for a couple of hours is a luxury);
- mentally spat and left.
So tell me, German Oskarovich, how do we support our payment system?
But last night I was going to get UEC in the heat of the moment, transfer ALL of the money from the hated Western cards and cut them into small pieces, despite the fact that the annual payments were written off!