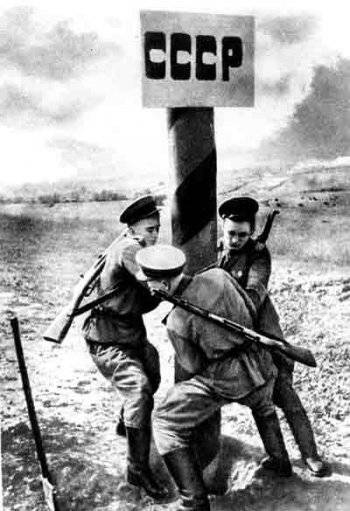 About conspiracy theories
I believe in conspiracy theories against Russia. I believe, and that's it. The foundations of that faith are rooted in my life experience and in a well-known scientific position: "The hypothesis explaining known facts becomes a theory". How interesting with these orange revolutions! Under the carbon copy all. Marginal elements and / or the fifth column, the outraged world community, the coup ... There was no such thing until the collapse of the Soviet Union. Then Yugoslavia went off and on ... And what didn't quite work out in Syria and in Ukraine was the cost of one boring Russian script. Invented at the beginning of 90's.
About Putin's behavior
I grew up in a hooligan district of an industrial city in the Urals. And they were friends and fought the house on the house, the street on the street. Years since the age of twelve, the hawkish habits were usually weathered, including with the help of parents and elders. Some remained a bully forever. Such basically ended badly. But there is another interesting. Even the "semi-gangsters" did not climb to those who fought back anyway. My friend Valentin once caught a local urki company. Purposefully caught him. So Valya put his hand in his pocket and said that he would not wave it off, but would only try to cut the two, not paying attention to the others. And the fame was adamant. They freaked out, poststruchy, but did not touch. True, he had no knife. But then it was believed - got a knife, then a fight. And further it is necessary so with naglosaksami. In an amicable way, it still will not work.
About public people, about intellectuals
Historian Gumilev said: "Yes, what an intellectual I am, God forbid! I also have a profession! "Even angrier words of the pre-revolutionary philosopher Fedotov:" They are united by the ideological nature of their tasks and the groundlessness of their ideas. "
How, where what will happen, these public people, well, are sure to begin to communicate their opinions to everyone. As an example - Makarevich. This is a specialist in inter-national problems. And he can even separate the starting drunk fight? Here I parted. It is surprising that various letters from public people about situations in which they do not understand Belmes are taken seriously. And all just because they flash on TV.
I like the songs of the early and mature Pugacheva, but as a person I do not respect her. And from modern singers I respect average Agutin and Varum. After the monstrous terrorist attack in 2004, in Beslan, Komsomolskaya Pravda checked our stars for lice. Correspondents called the stars and offered to make concerts in North Ossetia. Moreover, they warned of the danger and of fees only to the fund of the victims. So our public stars refused - they can't cancel their planned, their own cold, diarrhea in their beloved doggie and so on. Only Agutin and Varum agreed to immediately terminate all their contracts and immediately go. The rest turned out to be stars not public, but from a public home.
So whose cow would moo, and intelligent would be silent. Liberasty, damn it. Descendants of Vasisualiya Lokhankina.
About people
This is how you can fool people in a short time! Then my acquaintances from near Kiev said that I also robbed them all the time. And they understood this after Yanukovych did not sign a paper on association with the EU. Now, if I signed, then in half a year or a year they would already be in the EU. And now all the work - down the drain. Now they need to negotiate again for decades. And they know it for sure. And they don't want to hear anything.
At the time, it collided with allied colleagues in the center and east of Ukraine. Well, Ukrainians have an increased simultaneous love of freebies and searching for the guilty! Regarding freebies, the head of one of the shops, a Jew, said a couple of times: "Do not tell my Khokhlov everything. Or even tell me. I will force my mine to be co-sponsored. " He did not deal with such things himself, saying that he respects himself.
About nickname
Why do I have such a nickname? "My address" was assigned to me by the administration "IN" during registration. Naturally, I chose the flag of the USSR, and it turned out what happened. My address is the Soviet Union!