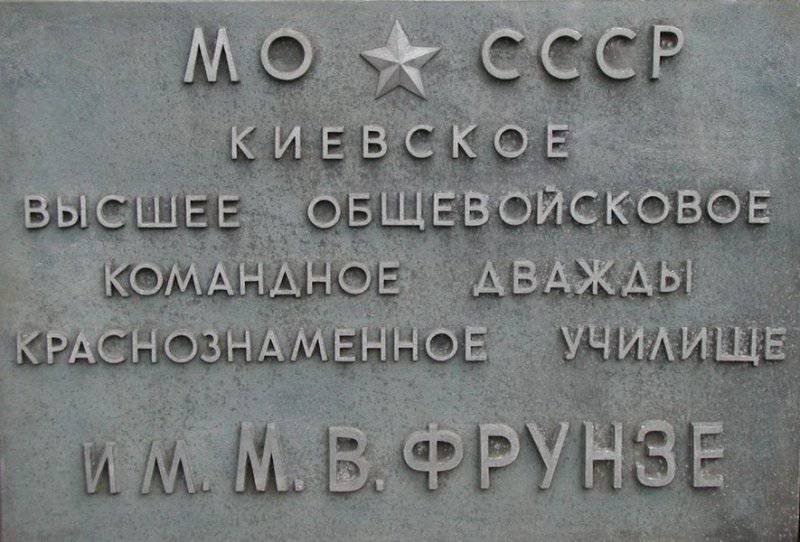 Plowing the endless expanses of the "World Wide Web," I accidentally hit a modest Ukrainian website with the unobtrusive name 117orb. And something sharp pain stabbed in the heart. For a strange abbreviation in Latin, long-standing memories suddenly stood out ... 117 separate reconnaissance battalion.
Shel 1985 year. Far Eastern WOCA overdone, raking in on themselves all the marines. And left without a dirk, neomorflochenny, but shining with a new lieutenant form like a polished penny, the former Kiev poker arrived for service in the quiet green town of Bila Tserkva ...
It would seem, what else do you want? The girls are beautiful, not far from Kiev. But the unfulfilled dream of becoming a Marine officer did not let go. Anywhere, to the Far East, in the Arctic - just to get the coveted dirk.
Dream called for long. Comrade Colonel! Lieutenant Skvirtsev for further service ... And the service rushed. The order of the lieutenant is simple: a carport-parking lot guard, a carriage guard-polygon ... We were young, we were not afraid ... It was not at all scary when 26 of April 1986 was raised on alarm - Chernobyl ... There is an order - "is", and point.
It was not at all scary when, together with Andrei Isayev, from 10, companies flew over the river ... There is an order, but there is no order ...
Fear appeared later, in January, 90, in Baku ... Because there was no order ... There seemed to be an order, but it was already learned how to answer "is", it seems ...
August 1991 came for me at a distant Trans-Baikal test site, and I did not have to swear allegiance to the new authorities and states. With all the class hatred of EBN, thanks to him and Pavel Grachev (kingdom of heaven) at least for leaving the officers loyal to the Soviet oath ...
But it became scary. Because it is not at all clear ... Then there was the Terrible ... Then ... then ... then ...
But all these years, the college fraternity warmed the soul, made it necessary to believe that everything was dust, and college friendship was forever. We have always been together - Seryoga Skachkov from Odessa, and Vitya Kryzhanovsky from Kiev, and Serega Veselkov from Kazakhstan, and more than a dozen children from different parts of our Motherland, united in a single union with cadet fraternity bonds.
And now - www.117orb.ua. My battalion is not, there is only a site ... And there is a street ... of Colonel Konovalets! They say that Colonel Konovalets Street has long been! If we understood earlier what this census is for.
stories
, 72 brigade would not have raised the alarm now ...
What are you?!. Where are you going ?! Are you not afraid? Do you understand everything?!. Or on the street of Colonel Konovalets there were only the guardsmen of the Tyagnibok?!.
Under the cries of "keep the thief", thieves, "chosen" by the people in 2004, take away the stolen things from other thieves, who they voted for in 2010 ... and louder and louder shout to themselves "glory." And already they give commands, sending their Guardsmen to the new "drang nah ost". And what about the Maidan? The Maidan is silent, the commandant of the government is once, the main sponsor was arrested by American friends (they don't need Maidan anymore), even Aunt Vika doesn't bring up a cookie ...
All right Only we are not afraid ... We have already experienced it. We survived Yugoslavia ... We studied in Kosovo ... We learned a lot of things!
Brothers !!! After all, it was the rise ... ka: "Glory to the heroes - the heroes of glory." And because of them - the brigade on alert ...
And what is more terrible - to die, when everything is clear, or to live, when to live is terrible, because it is not clear ?!
And more ... On the site appeal of the veterans of the Ukrainian intelligence to the veterans of the Russian intelligence. Ukrainian Lieutenant-General Vladimir Ivanovich Legominov addresses Russian Colonel-General Vladimir Markovich Izmailov. Thank God for the time being in Russian ... Was it poorly addressed in English? After all, the letterhead of the association of veterans of intelligence in Ukraine have already been transferred?!. Or did you get this form your new owners?!. But what about our old friends, but what about the oath, one oath, which we all gave at the beginning of our combat path ... But I completely agree with the words of my friend Vyacheslav Kuprienko:
We are mortal, and yet - the fatherland is more expensive
And above honor only the firmament.
We are soldiers of the motherland, and our brotherhood is holy -
Scout in battle will not fail.
What will be with us tomorrow, will they return, I do not know
Boys from the eighteenth spring?
We will write the history of the special forces with names
Alive and not returning from the war.