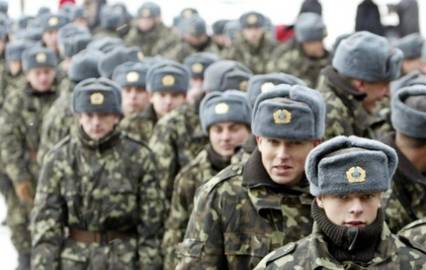 The Verkhovna Rada adopted another resolution concerning the country's army. According to the new law, in the case of mobilization, Ukrainians up to 55 years are subject to military recruitment.
The Verkhovna Rada of Ukraine adopted a law according to which citizens who are up to 55 years old can be recruited into the army if mobilized. This is reported by ITAR-TASS with reference to the press service of the Ukrainian parliament.
"The adoption of the draft law will contribute to the provision of opportunities for citizens of Ukraine from 40 to 55 years to realize the constitutional duty to protect the homeland and its territorial integrity," the report says.
According to this document, "the adoption of the draft law will improve the mobilization system, conduct partial mobilization activities in the country in a short time, increase the defense capability of the Ukrainian armed forces and other military formations and ensure the protection of the homeland and its territorial integrity."
Earlier, the parliament adopted the law "On partial mobilization", under which it was planned to recruit thousands of people into the army, however, experts say, this was not possible because the Ukrainian army has neither the means nor the capacity to carry out the decree, and the majority of citizens subject to mobilization, simply do not want to be on the agenda.