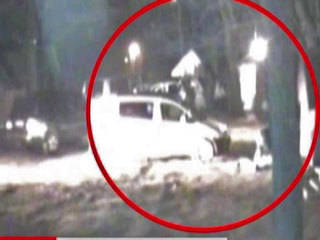 On the Internet there was a record of the conversation of two fighters "Falcon". They discuss the possible assassination of the leader of the Right Sector, Dmitry Yarosh. As you can tell from their words, the head of the Security Service of Ukraine, Valentyn Nalyvaichenko, allegedly ordered it, reports "Russia 24".
- Yarosh in the dressing now let know?
- What is there again?
- Yesterday the meeting was at Nalyvaychenko. Preparing "spetsuha" on Yarosh. Like, the same theme as with Muzychko, remember?
- So what did you want. They want to stay white and fluffy, and that the blood was on our hands, you know.
- Avakov asks us to closely monitor that did not work, as with Muzychko. What are we? Theater actors? There really will be a combat situation. But the fighters have already been given the task: to take pictures with the camera. They don't even know how to turn it on, imagine. And then you have to transfer the type. And then they will give everything to these balabol-smyshnikam: look, they say.
Recently, employees of Falcon, a division of the Ministry of Internal Affairs of Ukraine in the fight against organized crime, eliminated Alexander Muzychko (Sashko Bilogo), another odious leader of the Right Sector.
The heads of law enforcement agencies of Ukraine last night held an emergency meeting. Discussed a complete ban on the organization "Right Sector".
On the eve of two thousand militants besieged the building of the Verkhovna Rada, they beat the windows, demanding the resignation of Interior Minister Avakov - his radicals accuse Muzychko of murder. In the end, Rada agreed to create a special commission that will investigate, and it will include representatives of the "Right Sector". In response, the radicals said that they would no longer storm the parliament.