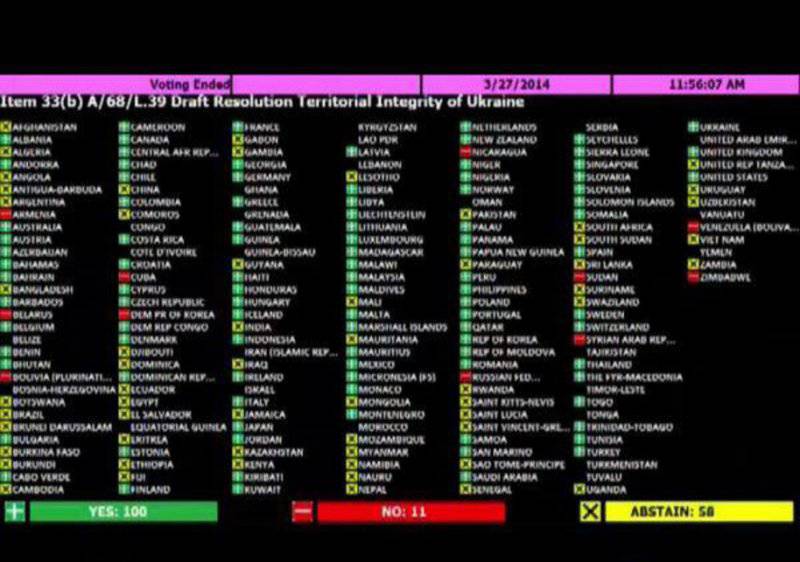 The UN General Assembly adopted a resolution recognizing the referendum in Crimea as illegal. The document was supported by an overwhelming majority.
The resolution was voted 100 states, 11 - against, 58 - abstained. The position of the Russian Federation on the "Resolution on Ukraine" was supported by: Armenia, Belarus, Bolivia, Cuba, North Korea, Nicaragua, Sudan, Syria, Venezuela and Zimbabwe.
Thus, the General Assembly recognized the referendum held by residents of the Crimea as null and void and considered that it could not serve as a basis for changing the status of the Autonomous Republic of Crimea.
Also, the General Assembly called on the entire international community not to recognize changes in the status of Crimea and Sevastopol and to refrain from any actions that could be interpreted as recognition of changes in this status.