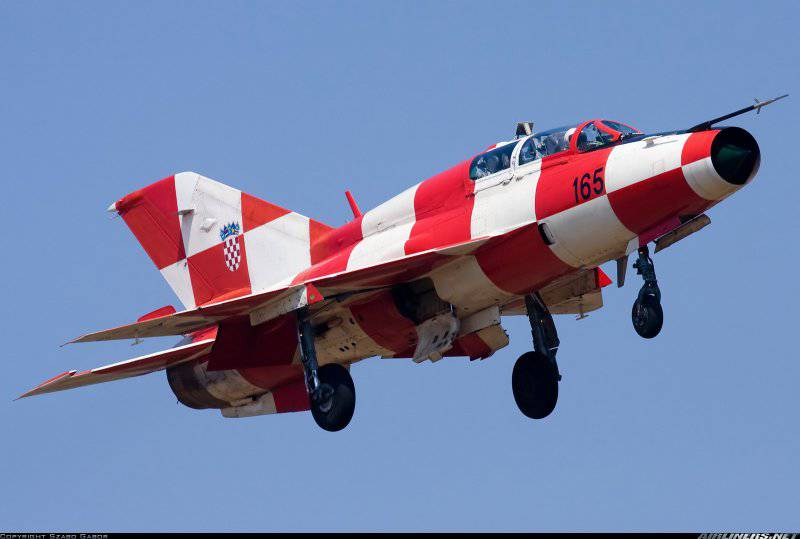 Representatives of the Croatian Ministry of Defense claimed that the current confusion in Ukraine "has nothing in common" with a five-month delay in the return of Croatian MiG-21-bis fighters, as well as simulators undergoing overhaul in Odessa, explaining this with "technical problems", reports Flightglobal portal.
Among such problems are the difficulties of integrating navigation and communication units from the Czech supplier CLS, as well as "converting a digital signal into an analog".
The contract for 19,3 million dollars, signed by the Croatian side with Ukrspetseksport, involves the overhaul of 7 fighters, as well as the supply of 5 additional single-seater fighters, restored and upgraded in accordance with the requirements of the Croatian Air Force.
Assistant Minister of Defense and former Commander-in-Chief of the Croatian Air Force Viktor Koprivnyak reports that the repair of the first five aircraft was "completed, except for the problematic navigation units," while the repair of two simulators was done "by about 95%". A solution to the problem is believed to have already been found, which means that the first fighters may be returned in the coming weeks, a source in the Croatian armed forces said.
February 21 hosted the transfer of the first two Mi-8MTV / -17 transport helicopters that were repaired under a cooperation agreement between the repair base in Sevastopol, the Ukrainian company Motor Sich and the technical base in Velika Gorica in Croatia.
The second batch of four helicopters will have to go through the same process this year, but is unlikely to be sent to the same repair plant in the Crimea, due to the tension in this region, although the final decision will not be made within about two months.
Meanwhile, the Croatian Ministry of Defense has signed a contract for the training of 16 pilots from Oman. Each of them swoops 150 hours on Croatian Pilatus PC-9 training aircraft. Participation will also take two flight instructors from Oman, the training will be carried out at the Air Force Academy in the city of Zadar.