At the Kulbakino airfield (Nikolaev, Ukraine) 25 March 2014, the first flight took place after the repair of the Il-78 tanker aircraft prepared for delivery to the Chinese Air Force from the presence of the Ukrainian Air Force. The aircraft (serial number 59-10, serial number 0073478359, former Soviet / Ukrainian registration of the USSR / UR-76744) was overhauled at the state enterprise Nikolaev Aviation Repair Plant NARP, having received a new light color, but so far does not bear any identifying signs and numbers. This tanker aircraft is the first of three planned to be shipped to China under the 2011 contract of the year.
This Il-78 tanker was manufactured in 1987 at the V.P. Tashkent Aviation Production Association Chkalov and was operated in the 409th aviation regiment of tanker aircraft of the 105th heavy bomber
aviation
USSR Long-Range Aviation Division in Uzin. Together with the regiment, in 1992 the aircraft passed under the jurisdiction of Ukraine, and since 1993 it has been used for commercial purposes with dismantled refueling equipment. Since 2001, the aircraft was in storage at the Ukrainian Air Force at the Melitopol airfield.
In December, 2011 of the People's Republic of China signed a contract with Ukroboronprom GK worth 44,7 million for the purchase of three Il-78 refueling aircraft from storage with their refurbishment as tankers, with subsequent delivery of their PLA air force. In this connection, the Ukrainian media reported that the contract was concluded by the Ukrainian side at a deliberately low price, and that the contract's profitability is achieved only at the cost of 52,5 million dollars, and that as a result of the work on IL-78 for China on the NARP are unprofitable for the plant.
So far, the PLA Air Force has not exploited the Il-78 tanker aircraft.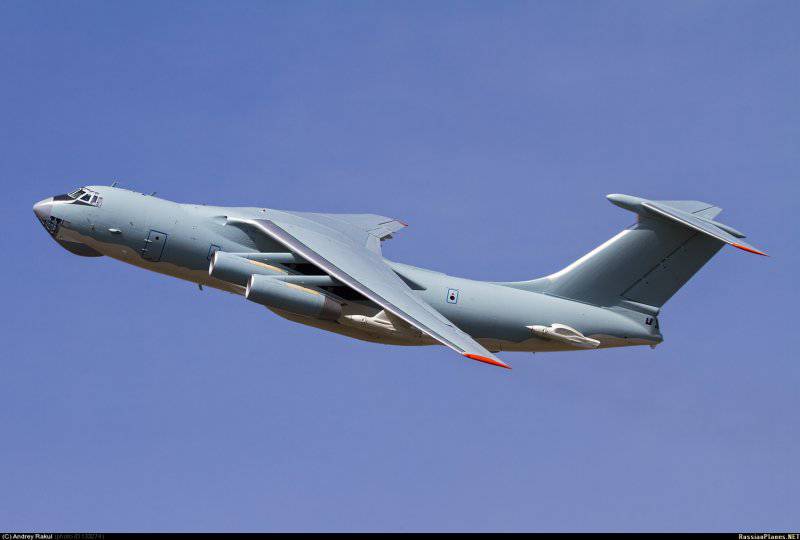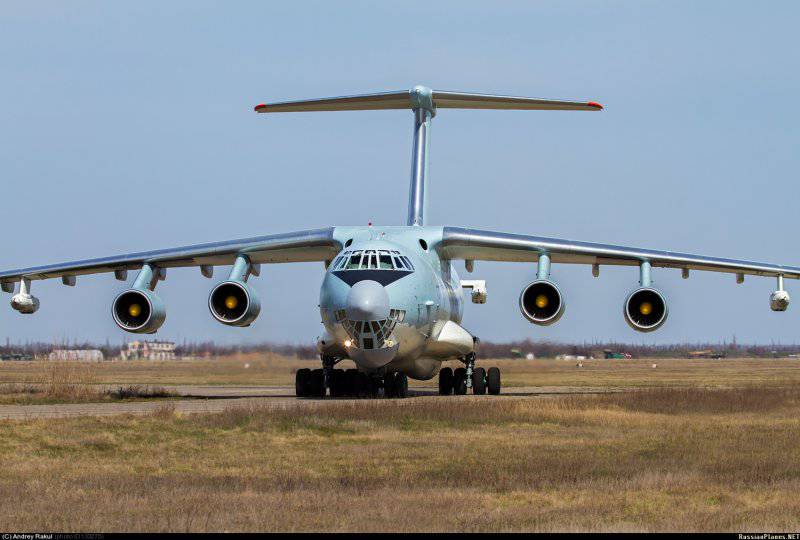 The first tanker Il-78 prepared for delivery to China from Ukraine (59-10 serial number, 0073478359 serial number, former Soviet / Ukrainian registration of the USSR / UR-76744). Kulbakino (Nikolaev), 25.03.2014 (c) Andrey Rakul / russianplanes.net