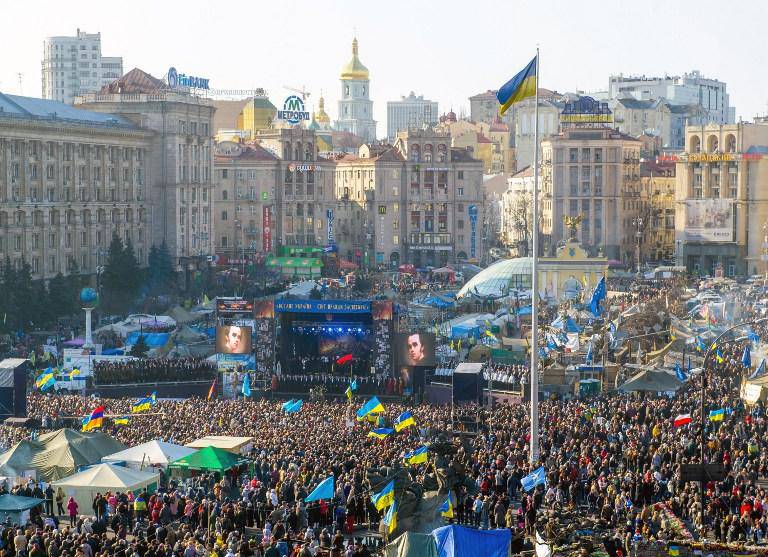 According to the Ukrainian news agency UNN, activists of the "Euromaidan" planted a vegetable garden in the center of Kiev. It is reported that the demonstrators have already planted radishes, onions, lettuce, dill and parsley.
This week, activists also intend to complete the construction of a pigsty. In the plans of the demonstration participants to have at least two pigs and chickens.
Recall, February 22 in Ukraine there was a change of power, having signs of a coup. The Verkhovna Rada dismissed President Viktor Yanukovych from office, changed the Constitution, entrusted the duties of the head of state to Speaker Oleksandr Turchynov and called for the presidential election on 25 in May.
The legitimacy of the decisions of the Rada did not recognize the south-eastern regions of Ukraine and the Crimea, which later became part of the Russian Federation. Moscow also questions the legitimacy of the decisions of the Rada.