The newest anti-aircraft missile system C-500 will be an effective response to the approach of the US missile defense system to the borders of Russia. Do you know how the C-500 advanced interspecific anti-aircraft missile system will look like?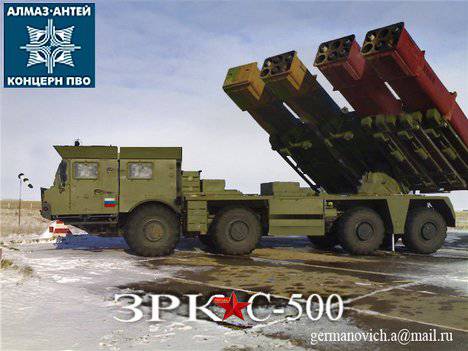 Frankly, no one from mere mortals knows this. All data is classified. One thing can be said for sure: the Russian Defense Ministry is creating a promising fifth-generation missile system.
Today, Deputy Defense Minister Yury Borisov told the journalists the following: "The prospective C-500 system will ensure the defeat of aerodynamic and ballistic targets of all types in the entire range of combat use heights."
Official data with technical characteristics in open sources on the latest rocket system is not yet available, but, having collected the information available on the Internet bit by bit, info-step.ru made this infographic: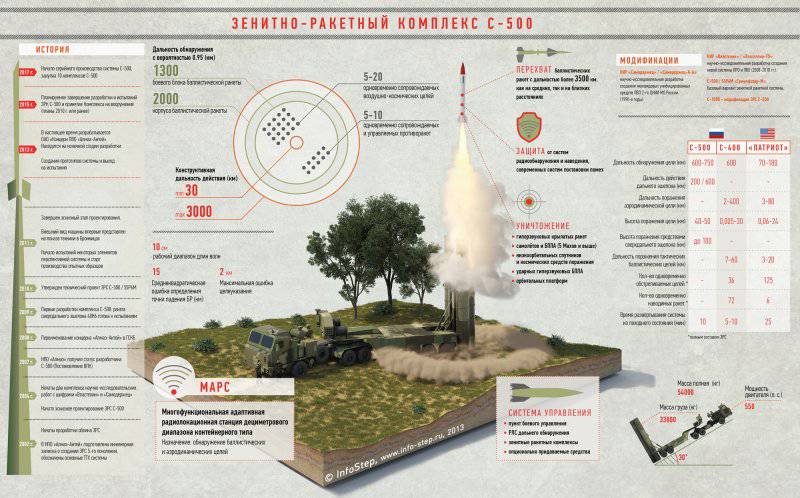 C-500 is a new generation of anti-aircraft missile systems, which is supposed to apply the principle of separate solutions to the tasks of destroying ballistic and aerodynamic targets. C-500 is not an upgrade of the existing C-400 system, it is a completely new development.
In terms of its combat capabilities, this ZRS will significantly surpass the C-400 Triumph system in service and its foreign counterpart - the American THAAD. According to information from open sources, the C-500's target detection range will be 200 kilometers more than C-400, i.e. approximately 800 kilometers.
As commander-in-chief of the Russian Air Force Viktor Bondarev said earlier, she will be able to accomplish the task of destroying operational-tactical missiles, medium-range missiles, as well as targets in near space. Experts express various assumptions about what technical characteristics this super-power and mysterious complex will possess. But everyone is sure that C-500 will significantly increase the power of the Russian aerospace defense.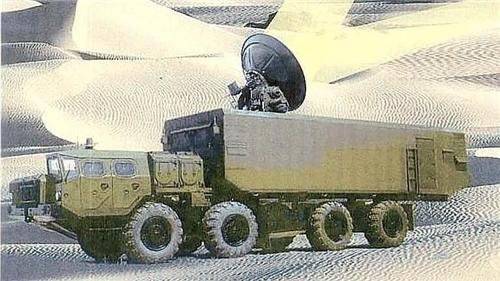 The main objective of the complex is to combat the combat equipment of medium-range ballistic missiles, if necessary ICBMs at the final segment of the trajectory and within certain limits on the middle segment. These funds will provide cover for individual regions, large cities, industrial facilities and priority strategic objectives and will be able to destroy hypersonic cruise missiles, airplanes and UAVs, both conventional high-altitude and waverider-type (hypersonic missiles with a speed of 5 max and above).
"C-500" Triumphant-M, among other things, can hit hypersonic cruise missiles, whose cruising speed is 5500 kilometers per hour and above. This problem was not solved by previous generations of ground-to-surface missiles, and this system will be implemented for the first time. This requires the presence of an unusually powerful radar and a very well-developed digital computing technology. "
The system will be able to destroy low-orbit satellites and space weapons launched from hypersonic aircraft, impact hypersonic UAVs and orbital platforms.
The complex can also receive target designation from DRLO aircraft. Russia plans to acquire 10 divisions C-500. The divisions are fully mobile, launchers and other equipment located on large wheeled conveyors. PU, for example, are placed on powerful trucks with the wheel formula 10х10.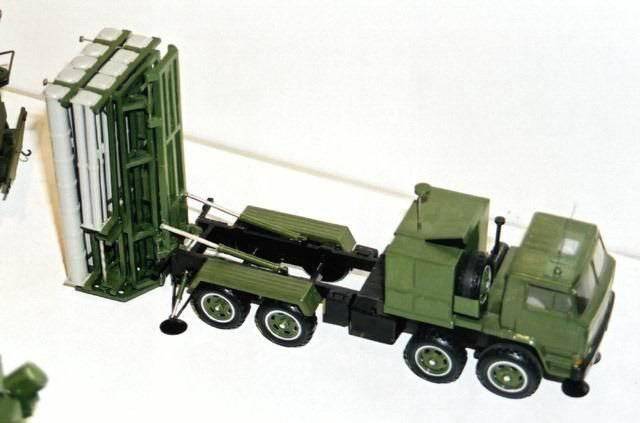 At the same time, it is especially important that the system developers exclude as much as possible the intervention of a human operator at all stages of detection, pre-launch operations and during the guidance phase. This implies the highest level of automation within this system.
EKR troops have high hopes for this promising air defense system. As was previously reported at the design office Almaz-Antey, the company developing the complex, in 2017-2018, C-500 will begin to enter the Russian army.
Based on:
http://www.arms-expo.ru/049057054048124049053054053056.html
http://oko-planet.su/politik/politikarm/211375-infografika-zrk-s-500.html
http://rus.ruvr.ru/2014_01_17/Kompleks-S-500-jeffektivnoe-oruzhie-protiv-krilatih-raket-6328/