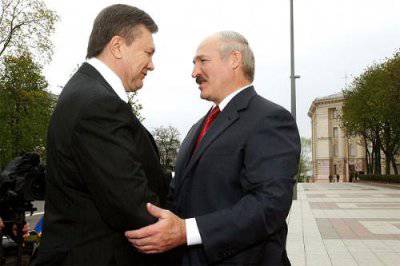 The President of Belarus, Alexander Lukashenko, criticized the former President of Ukraine, Viktor Yanukovych, and advised him not to flee, but to "sacrifice himself".
Lukashenko stressed that even if they were shooting at the president and killing him, he should be with his people, and advised Yanukovich to "sacrifice himself".
"As for Yanukovych: well, what is he president for me? Here is his last speech: comrades, gentlemen, I am alive and well, I am the commander in chief of the Armed Forces. Immediately the question: where is your army? The president must be with his people, no matter how difficult. Even if you shoot tomorrow and kill you, your fate is like that. You must sacrifice yourself, "BelTA quotes the president's words.
He noted that he condemns Yanukovych exclusively "as a friend" and advised
weapon
hands and go into battle yourself, if not with someone to fight. "
"If there is no one to fight, take a gun, go alone. They will kill ... We will all be there sooner or later. But neither your friends, nor your relatives, nor your sons for you will be ashamed then. This is my approach, "concluded the Belarusian president.