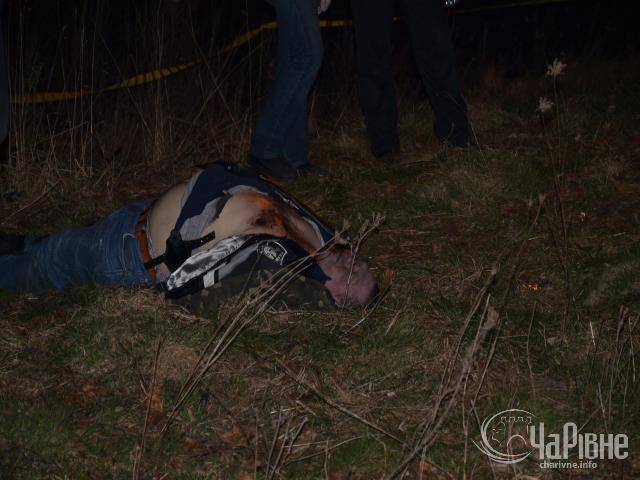 On the territory of the most diverse countries of the world, primarily in Ukraine and Russia, they continue to discuss the death of one of the most odious leaders of the Ukrainian gangs - Sashko Bilogo. Bilyy is a person who has been known since 90 when he participated on the side of Chechen militants, having noted the executions and torture of Russian soldiers.
According to unconfirmed reports, Sashko was killed during a special operation in the Rivne region (Ukraine). The Ukrainian press reports that the special operation was carried out at the moment when Bilyi (his real name is Alexander Muzychko) arrived at the Three Crucian café. During the special operation, the thug allegedly shot back and even tried to escape, but he was first shot in the legs, and then when he fell to the ground, he was shot in the heart, making sure that Sashko does not have his usual body armor.
Initially, Internet users met
news
about the death of Muzychko with skepticism, considering it a throw-in. However, after the publication of materials with frames of the murdered gangster, there are few skeptics left. In the frames you can see how Muzychko lies on the ground, the wounds on his chest are visible. The sports jacket is raised, underpants look out from under denim trousers. Bilyy is a big man and a question
how to choose the size of men's underwear
for him, apparently, played an important role. Traces of wounds on the legs in the photo is not visible.
After the first reports of the death of Alexander Muzychko, versions began to appear that the killing of one of the coordinators of the Right Sector was the work of Russian special services and even a special unit from the Chechen Republic. But later this information was refuted by representatives of the Ukrainian Ministry of Internal Affairs.
Ukrainian Interior Minister Avakov has already announced that he is not afraid of the threat of the radicals, who promise to deal with him after the liquidation of Muzychko. Thus Avakov declares that it was on his orders that the odious Bilyi was destroyed in Rovno. It is difficult to say how much such information is objective. On the one hand, the new Ukrainian authorities need to get rid of the neighborhood of the radicals, but on the other hand they came to power with the help of the radicals.
After the death of Muzychko, many other radical elements in Ukraine will somewhat subside the desire in front of the television cameras to announce their plans and reflect on the numerous extremist attacks that led to bloodshed.