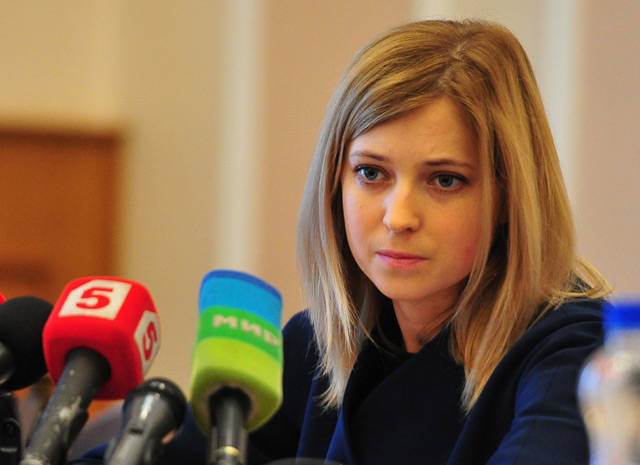 Acting Crimean Prosecutor Natalya Poklonskaya was wanted. The Ministry of Internal Affairs of Ukraine made it to the list of persons "hiding from the bodies of pre-trial investigation".
Natalya Poklonskaya, the Ukrainian authorities impute 1 article 109 of the Criminal Code of Ukraine on the XNUMX part of the crime ("Actions taken for the purpose of forcibly changing or overthrowing the constitutional order or seizing state power," and conspiring to carry out such actions "). Those wishing to help in the search for Poklonskaya are invited to call the phone number of the Security Service of Ukraine, ITAR-TASS reports.
25 March 2014 by order of Prosecutor General of Russia Yury Chaika Natalya Poklonskaya was appointed acting prosecutor of the Republic of Crimea.
Natalia Poklonskaya 34 of the year. She has worked for more than 12 for years in law enforcement agencies in Ukraine. He has the rank of counselor of justice. Divorced, one is raising a daughter. Loves to play the piano and draw. However, after the press conference from 11 in March 2014, about the actions of provocateurs snipers Poklonskaya itself became a source for inspiration from Japanese anime artists.