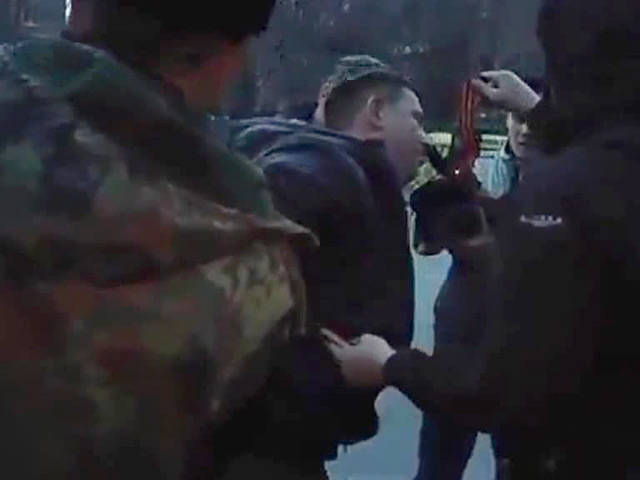 In Dnepropetrovsk, unknown groups beat passersby who have St. George ribbons attached to their clothes. A video got into the Internet, in which men in clothes similar to Cossack uniforms — in jackets and hats with bandages in the color of the Ukrainian flag — were stopped on the streets of men. They act harmoniously: some wring their hands, others - in masks - immediately run up, begin to search the passer-by, threaten, select the St. George ribbon and beat them up. All this is filmed on a video camera, reports "Russia 24".
Last week in Zaporizhia, representatives of the so-called self-defense of Maidan attacked the participants of the friendship rally, who came to the regional center from Melitopol. Radicals threw stones at cars, broke flags and attacked people in the car.
In addition, earlier in the undeclared war on dissidents in Ukraine, a Russian citizen suffered: the driver of a minibus transported Belarusian tourists. He was wounded during a militant attack in the Rivne region 21 February. The minibus had Belarusian numbers. Tourists on it went to the Carpathians to rest. The bus was blocked by a crowd of masked men armed with bats and gunshot
weapons
. According to eyewitnesses, the attackers were about 150 people.