The Americans, according to some sources, paid for the creation of a variant with enhanced booking. On the armored car mounted mounted armor, which, according to experts from Kharkov, can significantly increase the protection of the crew and landing force.
According to the developers, such body armor can be installed and dismantled by the crew in the field, depending on the planned combat mission and the intended level of threat.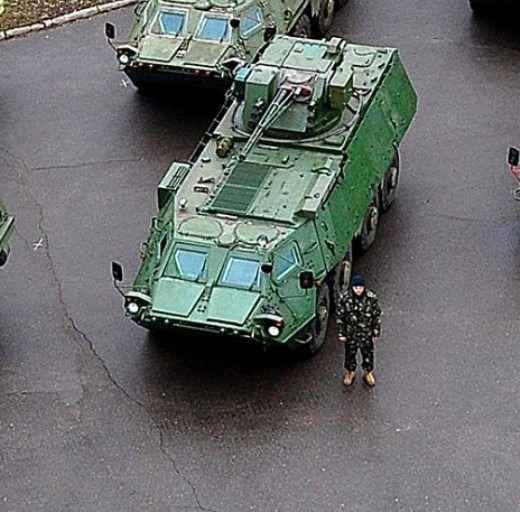 Despite the fact that the BTR-4 gained weight, it did not lose its ability to force water barriers by swimming.
Military experts believe that the Americans decided to purchase armored personnel carriers for study. To some extent, the situation is repeated when, in 2003, representatives of this country bought 4
tank
T-80UD. Those cars were equipped with the secret Drozd -2 active defense systems and the latest Dynamic Knife defense. These tanks were used to test modern American weapons.