The article is posted on the rights of information cooperation.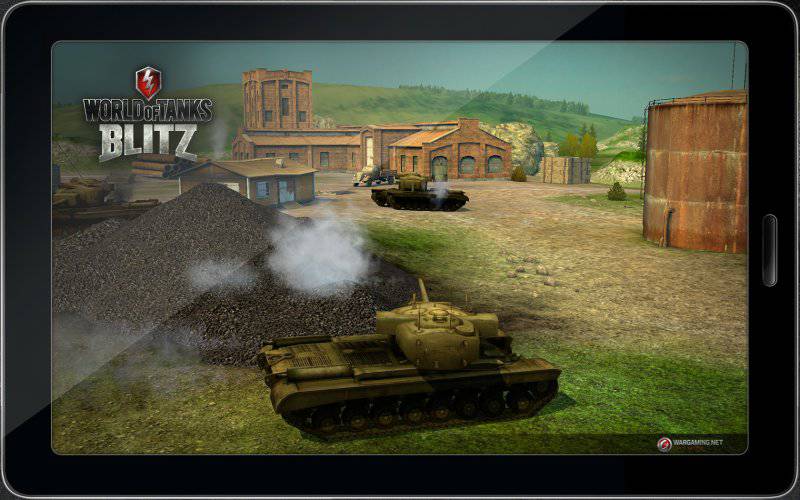 The first wave of testers is already playing mobile "Tanks»
25 March 2014 - Wargaming today announced the launch of a closed beta test of the mobile MMO action game World of Tanks Blitz. The number of those who signed up to test the game exceeded 150 000.
"The main layer of work on creating the game is over, and we are pleased to have the opportunity to demonstrate the project to fans of mobile gaming," said the director for global operations at Wargaming, Andrei Ryabovol. "During the beta test, we'll debug the game, fix bugs and improve the gameplay, and we'll welcome feedback and suggestions from the test participants."
Users who have gained access to the PTA version of the project will be able to collect on their mobile device the legendary vehicles of the middle of the last century — anti-tank ACS, light, medium and heavy tanks from the USA, Germany and the USSR — and test their strength in dynamic PvP battles in 7 format on 7.
The current version of World of Tanks Blitz is available for most iPad versions. In the future we plan to introduce support for smartphones based on iOS and Android.
Anyone can leave an application for participation in the PTA by filling out a form on the official project website.
# # #
About the game World of Tanks Blitz
World of Tanks Blitz is a mobile free-to-play MMO-action game dedicated to mid-twentieth-century tank battles and offering a completely new format of online team battles.
The game inherited all the best that made the original version of World of Tanks favorite game of millions. Players will enjoy an impressive arsenal of legendary steel cars, divided into several classes: light tanks, medium tanks, heavy tanks and anti-tank self-propelled units. Each class has unique gaming characteristics and is distinguished by its individual style of combat.
Easy and convenient control allows you to fully concentrate on the battle itself, and thoughtful mechanics offer a comfortable pace of the game, allowing you to make weighted tactical decisions.
Details on the website:
www.wotblitz.ru
About Wargaming
Wargaming is one of the world's largest publishers and developers in the free-to-play MMO market. The company was founded in 1998 year and during this time managed to develop and release more 15 projects. Wargaming is currently working on a military series of MMO games dedicated to mid-XX century tank, air and sea battles: World of Tanks, World of Warplanes and World of Warships. All three projects will become part of the unified MMO-universe of Wargaming.net (www.wargaming.net), which unites millions of players in the global wargamer community.
Details on the website:
www.wargaming.com