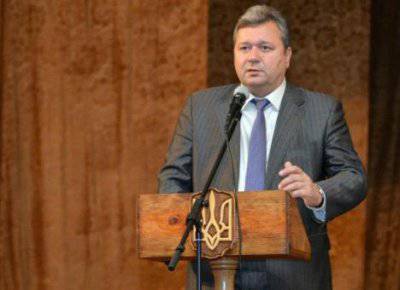 Chairman of the Lugansk Regional Council Valery Golenko in Strasbourg at the Congress of Local and Regional Authorities of the Council of Europe asked to take into account the opinion of the South-East of Ukraine.
"I would ask you to take into account that there are different opinions inside Ukraine and take into account all of them in order to have an objective picture. For example, tens of millions of citizens of our country did not support euromaidan. They knew: the signing of the Association Agreement between Ukraine and the European Union in the proposed It's very painful for our economy. It threatened to lose markets for industrial products manufactured in Ukraine. For millions of people in the eastern and southern regions, this meant losing their jobs, wages, slipping into poverty, and for the country as a whole, it could turn into a collapse of the economy and powerful social upheavals, "said Golenko.
He noted that the representatives of the European community did not even want to hear the arguments of the East of Ukraine. "High-ranking American and European officials came only on the Maidan, ignoring the position of tens of millions of our country's citizens who did not support him. It was precisely the reluctance to hear people that caused a wave of mass protests against the new central government in the east and south of Ukraine. People were quite rightly outraged by the fact that their interests are not taken into account, and they are not respected, "Golenko believes.
He added that the first steps of the new government only strengthened the distrust of it, since they completely contradicted the statements about adherence to democratic values ​​on the Maidan and the desire to introduce European standards in our country.
"We are in favor of a peaceful solution to any conflicts, our task is to preserve Ukraine as an integral, democratic state. Therefore, I appeal to the Council of Europe with a request to apply my authority and influence to help Ukraine to exit from a deep political crisis, "Golenko said. He stressed that to do this, first of all, it was necessary to return to the fulfillment of the terms of the agreement signed on February 21, witnessed by the foreign ministers of Germany and Poland, as well as the representative of the French Foreign Ministry.
"First of all, it is necessary to disarm all illegal armed groups. So that the citizens of Ukraine are safe and confident that the Law protects them. At the same time, it is necessary to begin work on the preparation of a constitutional reform, the implementation of which will ensure the decentralization of power and budget policy, the empowerment of regions and local self-government, and also consolidate the bilingualism that actually exists in Ukraine. These are the primary measures that are necessary to extinguish the opposition within our country and preserve it, "the official said.