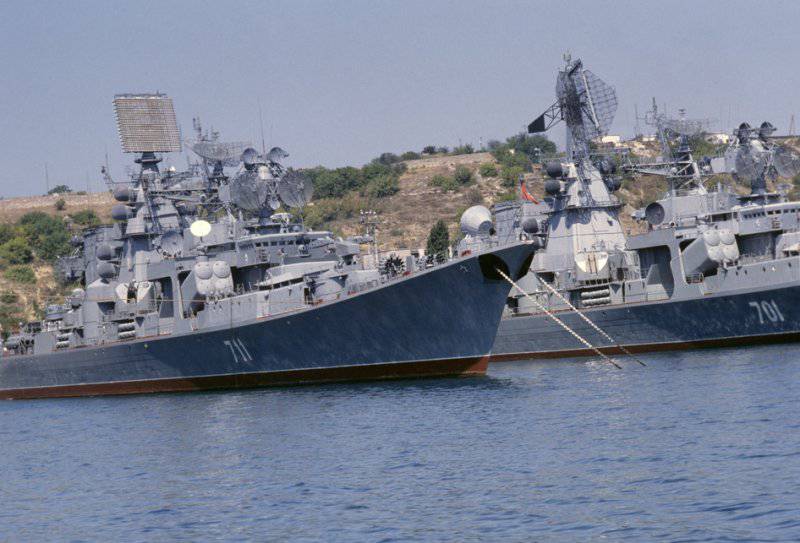 The Ministry of Justice of Ukraine believes that the annexation of Crimea is illegal. Therefore, payment by agreement on stay
fleet
in Crimea should be carried out in accordance with previously accepted obligations.
"The statements of the Prime Minister of the Russian Federation that they unilaterally break this agreement and will try to compensate for 11 billions of dollars are politically and legally incorrect," said Justice Minister of Ukraine Pavel Petrenko.
According to the Ukrainian side, the Russian Federation has no legal grounds for unilaterally denouncing the "Kharkiv agreements" and demanding payment of the debt. The Ministry of Justice plans to use the agreement on the presence of the Russian fleet on the territory of Ukraine "as one of the proofs of the violation by the Russian side of the territorial integrity of Ukraine," the Interfax-Ukraine news agency reported.
"I am convinced that there are no legal grounds for Russia to demand compensation for this denunciation," the head of the Ukrainian Ministry of Justice added.
We note that earlier Ukrainian deputies, in particular the radicals, repeatedly demanded the denunciation of the "Kharkiv agreements" and the withdrawal of the Black Sea Fleet from the Crimea. Now the Ukrainian authorities are preparing to send Moscow many claims in international courts in response to the seizure of assets in the Crimea. Against this background, the issue of gas supply will be "just another reason for litigation," said a Reuters correspondent.
We remind you that in 2010, in Kharkov, agreements were signed that prolong the stay of the Russian Black Sea Fleet in Ukraine after 2017, by 25 years. The Ukrainian side received a discount on Russian gas in the amount of 100 dollars per thousand cubic meters. Last week, Prime Minister Dmitry Medvedev said that these agreements after the annexation of the Crimea to Russia are subject to denunciation.