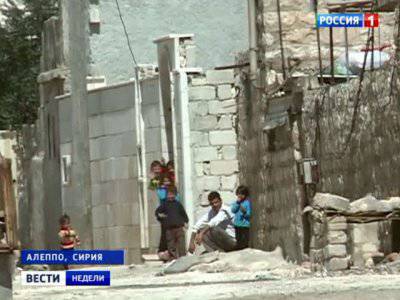 The terrorist group "The Islamic State in Iraq and the Levant" organized a training camp in northern Syria to train suicide bombers and train children in real combat conditions.
In the camp, which is called Ashbal al-Aazz ("The Most Expensive Children"), boys are trained up to 50 aged 7 to 13 years. Mentors call them "gold catch". One of the instructors explained: "Teens will not back down a single step from fulfilling any task assigned to them." According to him, children, especially from impoverished Syrian families, are much easier to convince of the need to carry out any order, up to self-suicide, and they do not ask for any payment for their sacrifice in the name of Allah.
The training of teenage suicide bombers takes place in the camp for 25 days. During this time, they are learning the basics of jihad and possession of modern firearms.
weapons
ITAR-TASS reports. After completion of training, adolescents join terrorist groups of the Islamic State in Iraq and the Levant, one of the most extremist anti-government groups.
Eyewitnesses testify that in the area where the training camp operates, every day there are less and less girls and unmarried girls. The reason for this is that parents send them to relatives away from the city, as the leadership of the Islamic State in Iraq and the Levant has plans to create similar groups made up of young Syrian women.
The International Criminal Court regards the recruitment of children under the age of 15 years into paramilitary structures or their use in hostilities as war crimes. A special section of the UN Human Rights Charter prohibits the mobilization of adolescents up to 18 years and their involvement in hostilities.