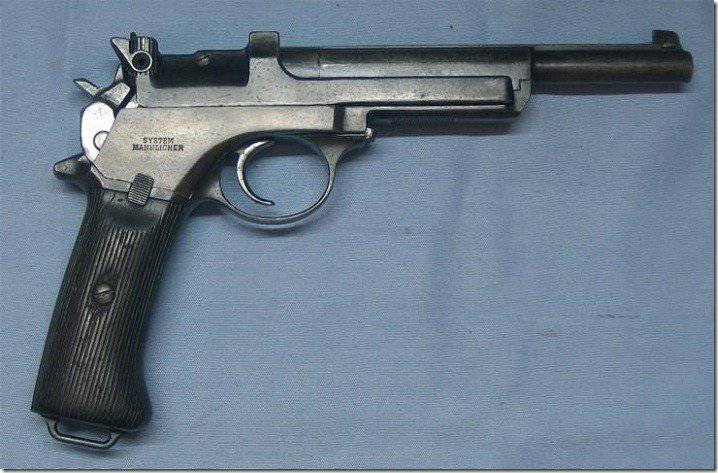 Pistol Steyr-Mannlicher model 1905, is an improved version of the model 1900 (in a number of Russian-language directories name
weapons
written as a gun Mannlicher 1905, and in some gun Mannicher 1905, i.e. simplified with one letter "n"). This is the most "intelligent" gun that I had to hold in my hands, a sort of "gentleman" of the early twentieth century. This gun was developed by one of the most famous gunsmith in the world, Ferdinand Mannlicher (1848 — 1904), and was released after the creator's death.
The pistol uses a design with a fixed barrel and a longitudinally sliding semi-free bolt. The barrel is locked due to the mass of the bolt and the force of the return spring. Trigger mechanism single action. The gun has a fixed magazine that charges the top clip.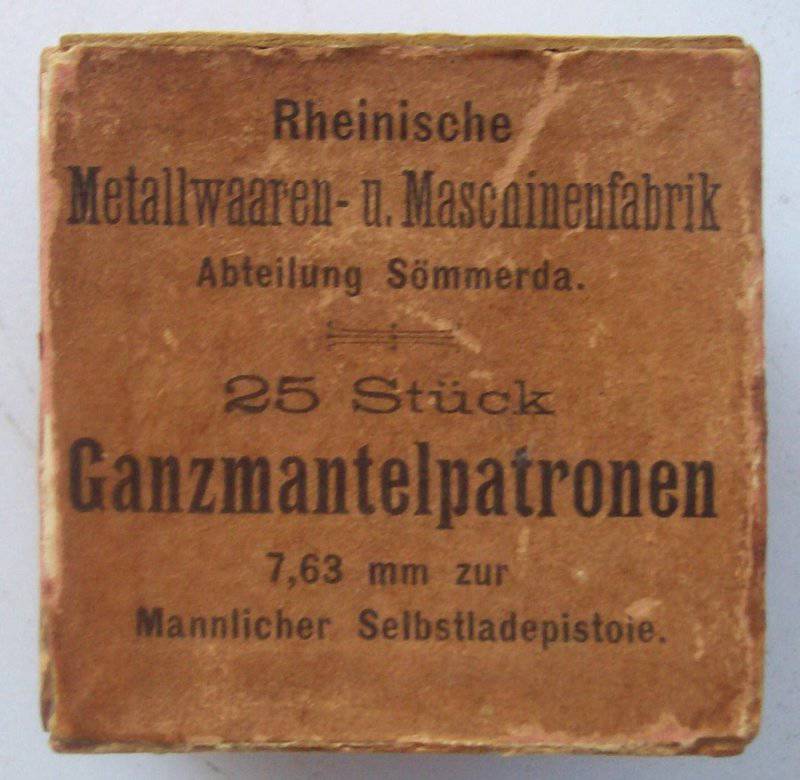 It is found in four versions that differ in barrel length (130 and 160mm) and magazine capacity (8 and 10 cartridges). For this gun developed a special cartridge 7,63mm Mannlicher.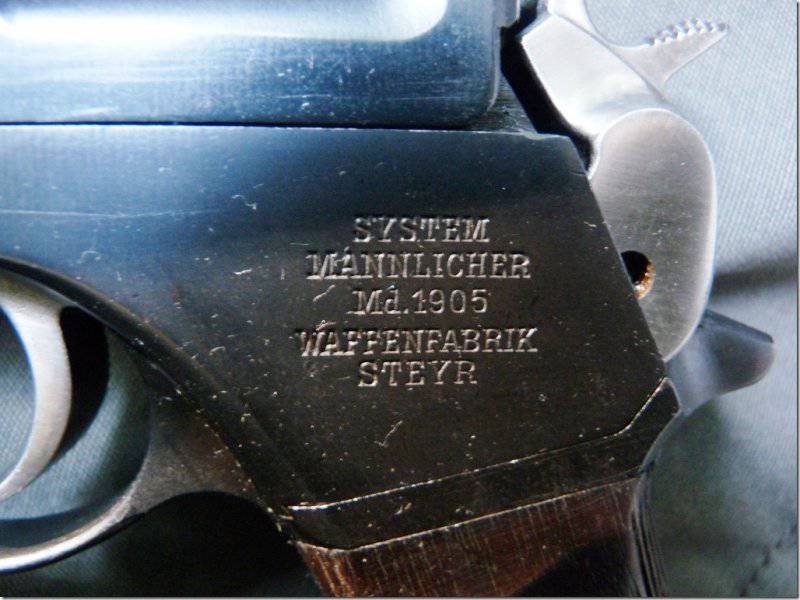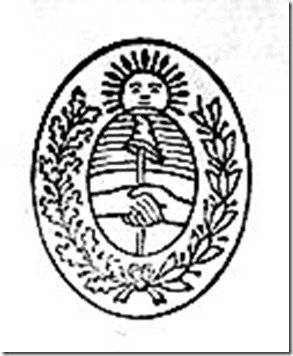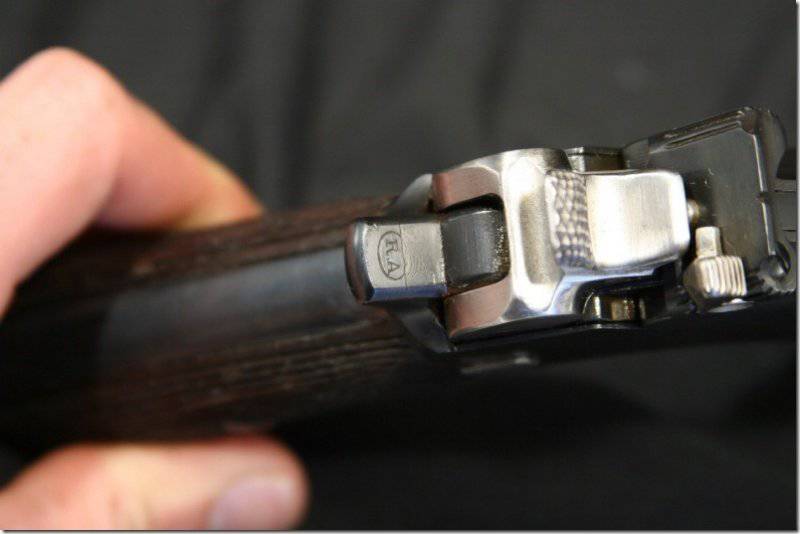 Before the end of production in 1910, about 10600 units were manufactured, 6180 units of this amount. was made for Argentina, the so-called "Argentine contract". The guns of the Argentine contract are easily distinguished by some signs: on the left side of the inscription "SYSTEM MANNLICHER Md.1905 WAFFENFABRIK STEYR", on the right side of the Argentine coat of arms, on the spur of the handle the inscription "RA".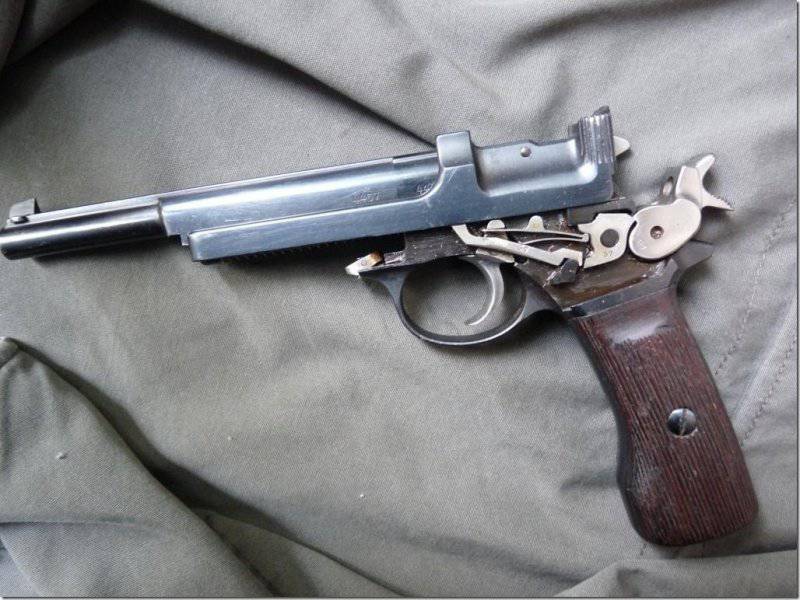 Mannicher 1905 The complex design, precise fit and manufacture of a part of stainless steel parts, followed by polishing, made this gun quite difficult to manufacture and, as a result, expensive to sell. With all the complexity of the design, the fuse is quite simple - its inclusion limits the stroke of the trigger and does not allow striking the firing pin.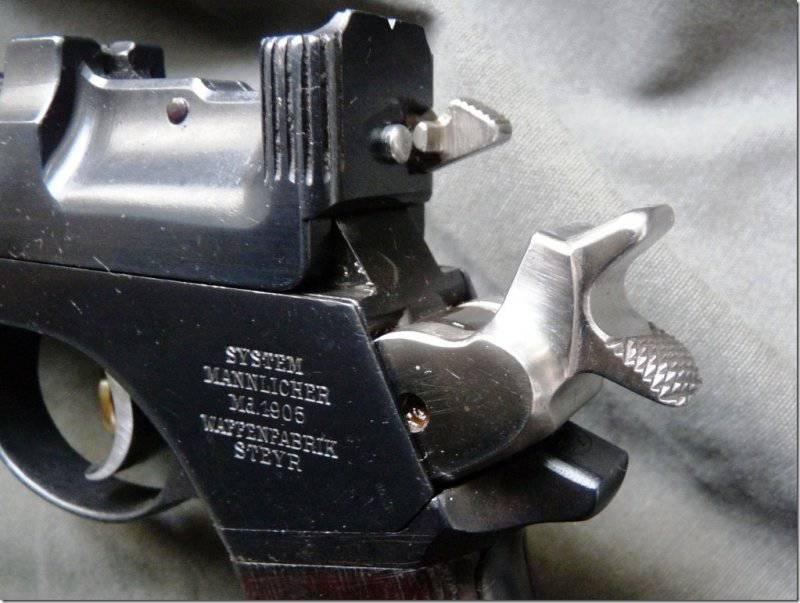 Serial numbers were applied on virtually all parts of the gun, including the ejector and drummer.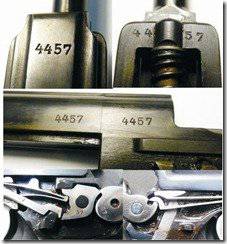 Currently, this gun is quite rare and is a collectible. Unfortunately in Russia, this gun, according to Russian laws, is not possible to have in the collection as an object representing a cultural and
historical
value.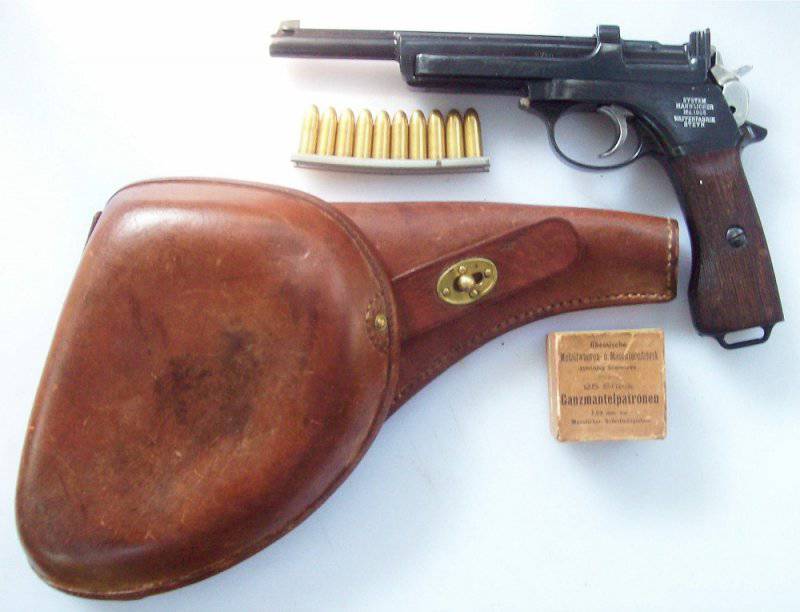 In Russia, you can own it only as MMG (mass-dimensional layout). But I consider it barbaric to cut such pistols. However, many Russian collectors are happy about this.